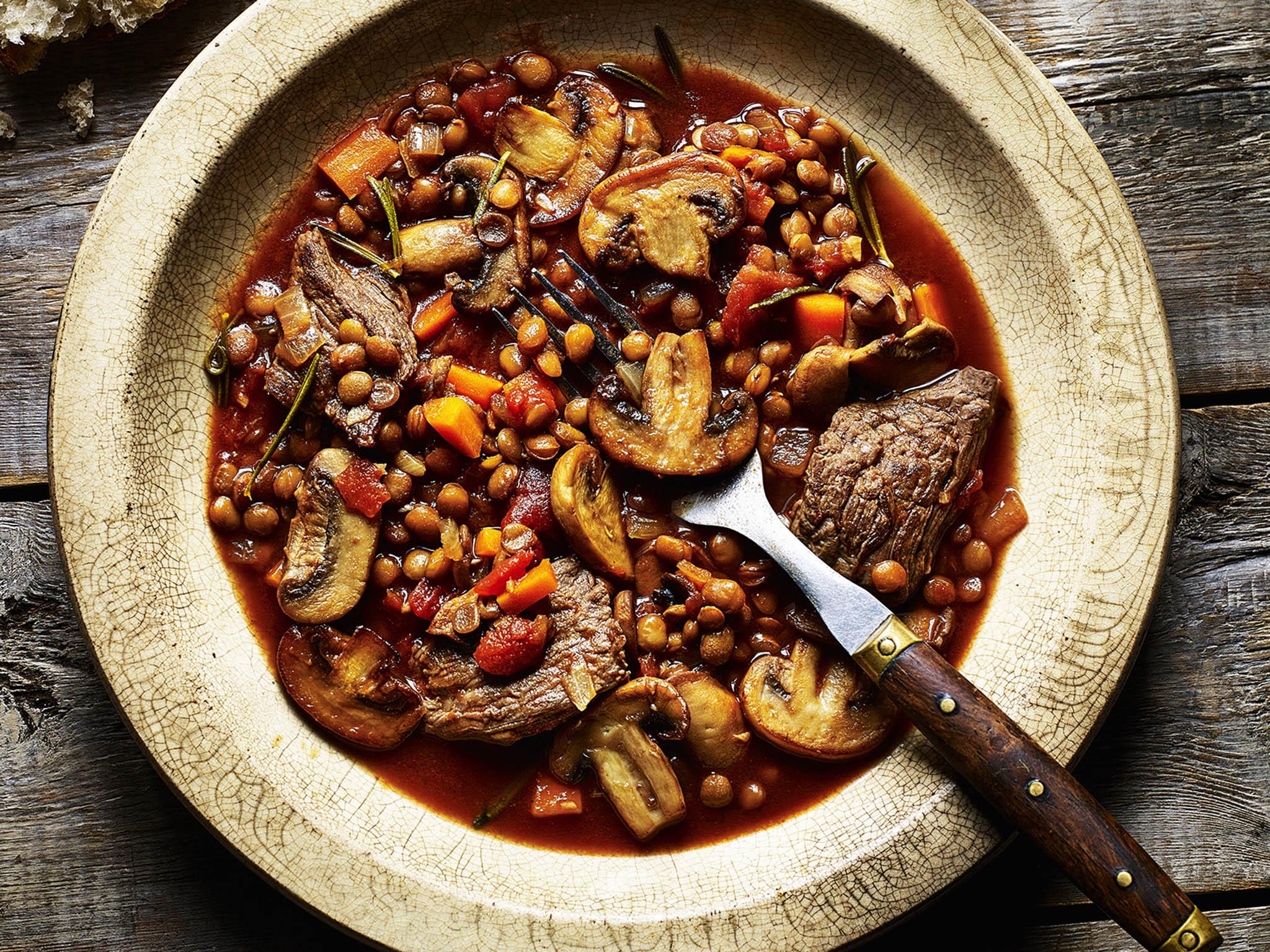 Lentil, beef and mushroom stew
400g button mushrooms
600g beef
2 tbsp olive oil
1 onion, chopped
3 garlic cloves, crushed
2 large carrots
3 rosemary stalks
1 bay leaf
2 tbsp balsamic vinegar
2 tbsp tomato paste
1 can chopped tomatoes
400ml beef stock (or water)
400g can green lentils
Heat a tbsp of olive oil in a large frying pan over a high heat and brown the beef (you may need to do this in batches); remove from the pan with a slotted spoon and set aside.
We'll tell you what's true. You can form your own view.
From
15p
€0.18
$0.18
USD 0.27
a day, more exclusives, analysis and extras.
Next add another tbsp of olive oil and the mushrooms and cook until crispy and browned on the outside.
Reduce the heat and add the onions, garlic, carrots, bay and rosemary. Cook until the onions have softened, about 10 mins.
Turn the heat up and add the balsamic, tomato paste and chopped tomatoes.
Cook for a couple of minutes before adding lentils, stock and returning meat to the pan. Season. Bring to boil, then reduce to simmer for 10 minutes
Check for seasoning and serve.
Recipe from justaddmushrooms.com