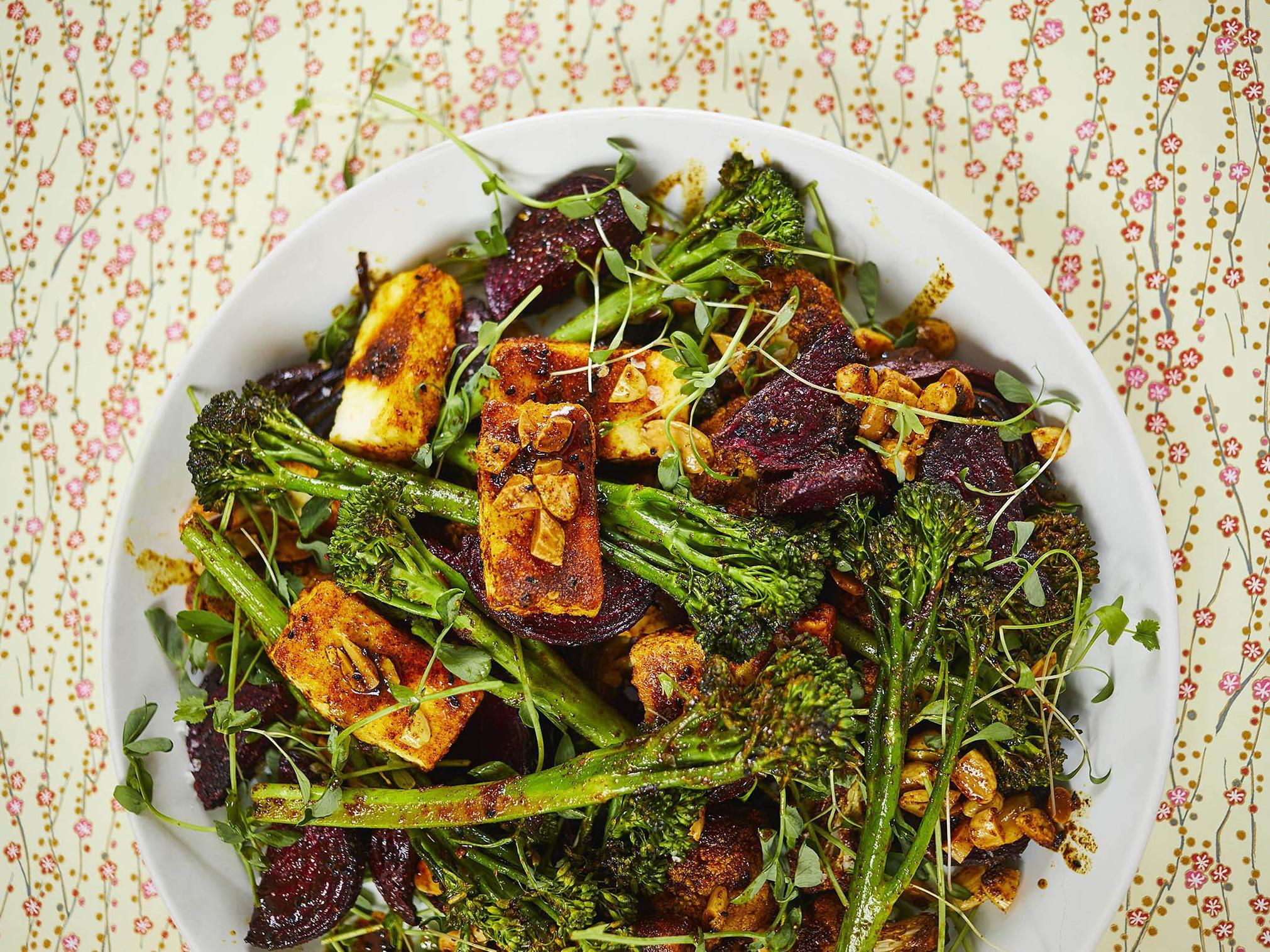 Meera Sodha has taken inspiration from Rajasthan for this fresh dish. It's called a Maharani salad; Maharani translates to "Queen", and this salad is certainly fit for one. Minimal work but maximum flavour means you'll come back to this dish again and again – perfect for those looking to take a little adventure in the kitchen.
Serves 4
Prep time: 20 minutes
Cook time: 50 minutes
We'll tell you what's true. You can form your own view.
From
15p
€0.18
$0.18
USD 0.27
a day, more exclusives, analysis and extras.
5 tbsp rapeseed oil
1 tbsp "Brassica Blend" by Rooted Spices
1 tsp salt
1kg cauliflower, leaves and stem removed, broken into florets
1 red onion, peeled and cut into 2cm wedges
400g beetroot, scrubbed and cut into 2cm wedges
300g tenderstem
250g paneer, cut into 1cm slices
100g blanched almonds, chopped
100g pea shoots or mixed salad leaves
Juice of ½ lemon​
Preheat the oven to 200C/fan 180C/gas mark 6.
Pour 3 tbsp of the oil into a large mixing bowl and add half the Brassica Blend spices and ½ tsp of the salt. Mix together.
Add the cauliflower, red onion and beetroot and toss to coat in the spice oil. Turn these out into a large roasting tray and spread into a single layer (keeping the bowl to one side). Roast for 30 minutes.
Put the tenderstem, paneer and almonds into the same mixing bowl with the remaining oil, spices and salt and toss with your hands. Turn into a second tray (keeping the bowl to one side) and roast in the oven for 10 minutes.
When the vegetables on both trays are roasted, leave to cool for 5 minutes then tip them back into the mixing bowl and toss together with the pea shoots or salad leaves and lemon juice. Taste and season with a little more salt, if necessary. Spoon the salad on to a pretty platter and serve.
Recipe by www.tenderstem.co.uk