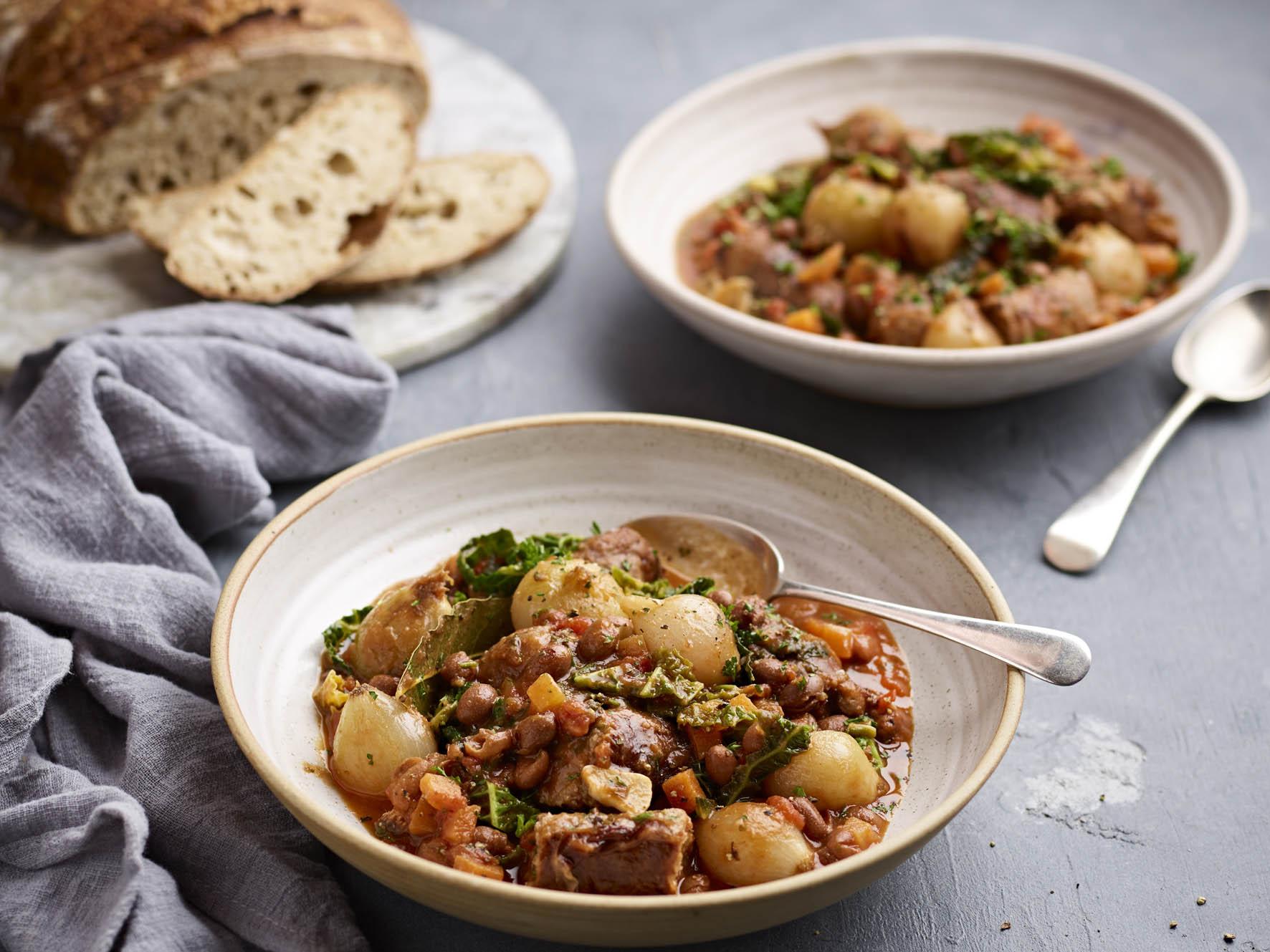 French shallot, Toulouse sausage and borlotti bean stew
12 shallots, peeled and left whole
8 Toulouse sausages or spicy/Lincolnshire sausage
2 cloves of garlic, cut into slivers
2tbsp olive oil
1 medium carrot, peeled and diced
400g borlotti beans, drained
400g can of tomatoes
150g shredded savoy cabbage
1tbsp chopped parsley
500ml chicken stock
100ml red wine
Black pepper and sea salt
Bay leaf
Heat the olive oil in a heavy-based sauté pan or saucepan, add the shallots and sausages and sauté for 4-5 minutes, browning them all over.
We'll tell you what's true. You can form your own view.
From
15p
€0.18
$0.18
USD 0.27
a day, more exclusives, analysis and extras.
Add the carrots and sauté for a further 3 minutes, not colouring them too much. Add the garlic and cook for a further 30 seconds, then add the tomatoes, beans, half the wine, stock, bay leaf, season well with sea salt and black pepper.
Bring to the boil and simmer for a further 15 minutes on a low heat. If the soup becomes too thick, add a little more stock, then add the finely shredded cabbage, parsley and the rest of the red wine.
Mix well and cook for a further 5 minutes, until the cabbage is just cooked.
Slice the sausages into three, place in a bowl, and pour over all the bean soup.
Season to taste. Serve with crusty bread and chopped parsley.
Recipe from ukshallot.com