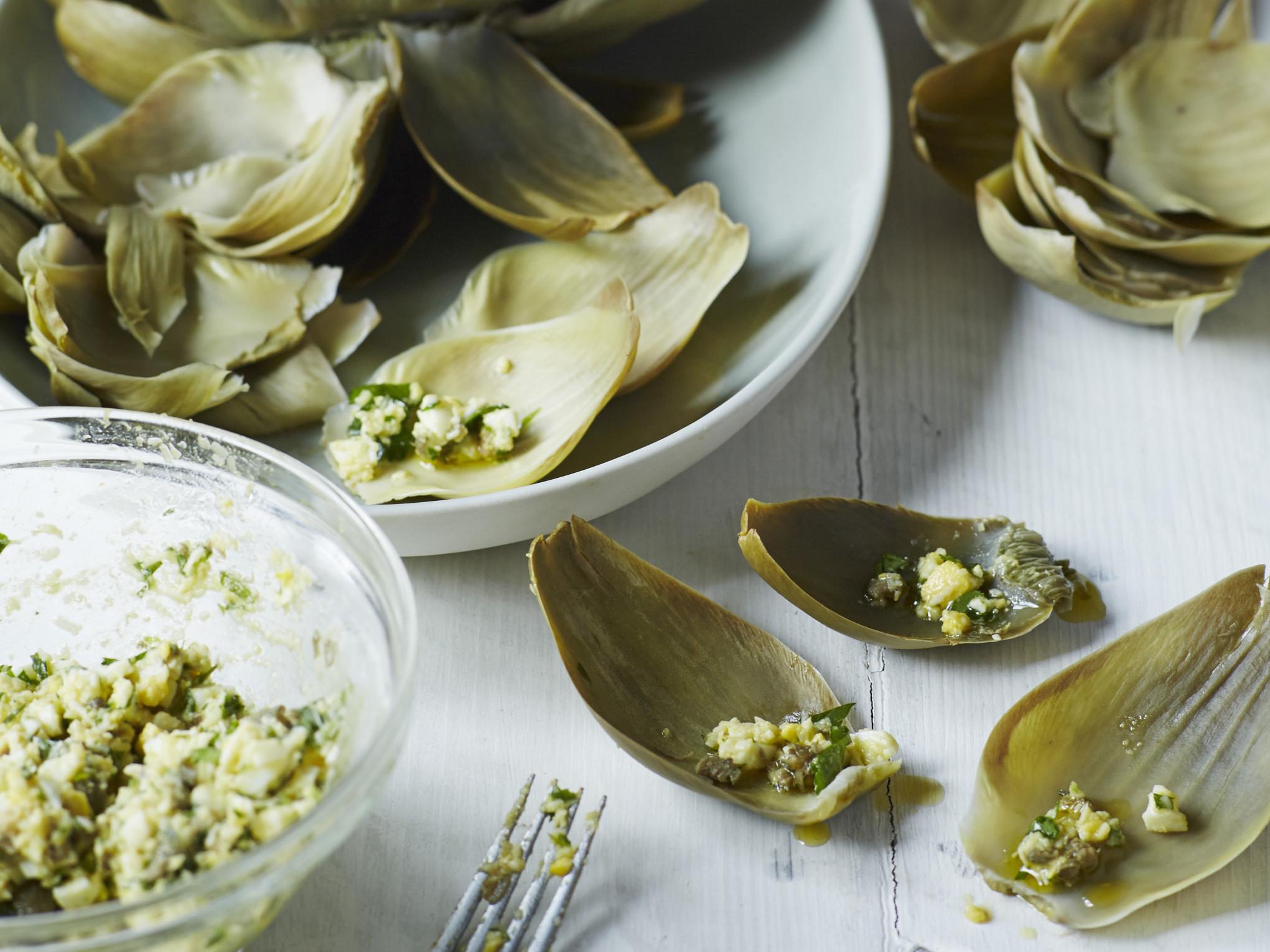 Prep time: 30 mins
Cooking time: 30 mins
Serves 4
4 large globe artichokes
2 anchovy fillets, finely chopped (optional)
½ garlic clove, finely chopped
½ tbsp red wine vinegar
1 tsp Dijon mustard
2 hard-boiled eggs, peeled
½ tbsp capers, roughly chopped
1 tbsp chopped parsley
¼ tbsp chopped tarragon
30g parmesan, grated, or vegetarian alternative (if not using anchovies)
Olive oil
Salt and pepper
We'll tell you what's true. You can form your own view.
From
15p
€0.18
$0.18
USD 0.27
a day, more exclusives, analysis and extras.
First, prepare your artichokes. Cut off the artichoke stalk. Bring a large saucepan of salted water to the boil. Add the juice of a lemon or a few tablespoons of white wine vinegar. Lower the artichokes upright into the pan and simmer for about 30-45 minutes. When they're ready, a leaf should come off easily and the fleshy base will feel tender when bitten. Leave to cool, then remove the inner leaves and hairy choke in the middle with a teaspoon.
Mix the anchovies (if using), garlic, vinegar and mustard together in a bowl.
Roughly chop or grate the eggs. Add to the bowl with the capers, herbs and parmesan. Give it a good mix.
Add enough olive oil to loosen to a spoonable consistency. Check the seasoning.
Spoon the mixture into the artichokes.
Recipe from riverford.co.uk