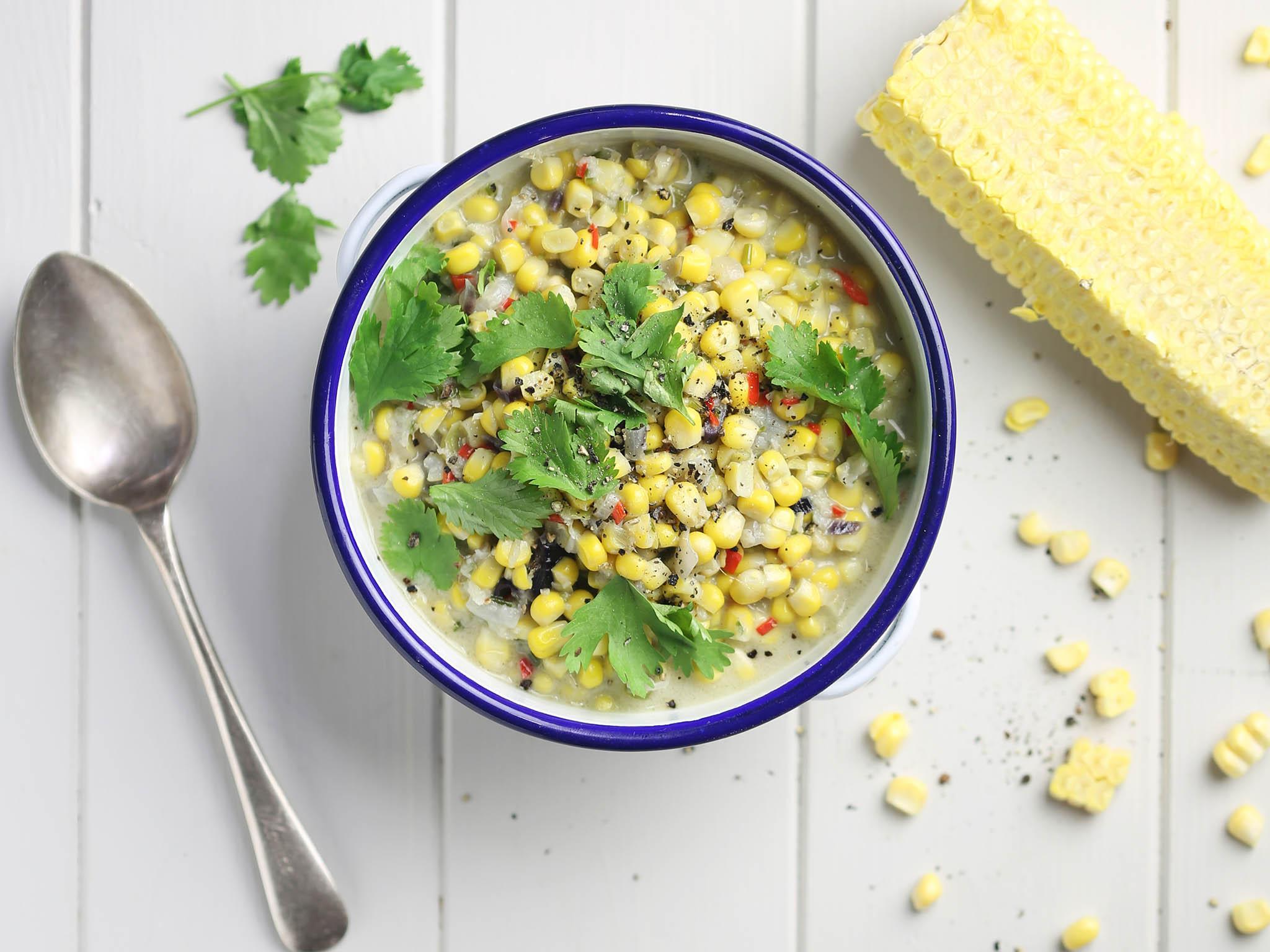 Coconut creamed sweetcorn
Prep: 10 mins
Cook: 10-15 mins
Serves 4
We'll tell you what's true. You can form your own view.
From
15p
€0.18
$0.18
USD 0.27
a day, more exclusives, analysis and extras.
2 cobs of corn
2 spring onions
2 garlic cloves
A thumb of ginger
1-2 chillies
A handful of coriander
1 tbsp coconut or rapeseed oil
Sea salt and freshly ground pepper
200ml coconut milk
Pull the silks off the corn cobs. Slice a slither off the bases so they sit upright. Run a knife down them to slice off the kernels. Set aside.
Trim the roots off the spring onions. Finely slice them. Peel and grate the garlic and ginger. Finely chop the chilli(es). Finely chop the coriander stalks.
Warm a pan over a medium-low heat for 1 minute. Add the oil and spring onions. Season. Cook and stir for 2 minutes to just soften them.
Add the garlic, ginger, chilli(es) and coriander stalks. Stir in the sweetcorn. Shake the coconut milk in the tin to mix. Add half the can to the pan (freeze the rest in an ice cube tray so you have little hits of coconut milk ready to add to soups, smoothies or curries).
Simmer for 5-8 minutes to just cook the kernels. Taste and adjust the seasoning. Serve garnished with the coriander leaves.
Recipe from Abel & Cole (abelandcole.co.uk)