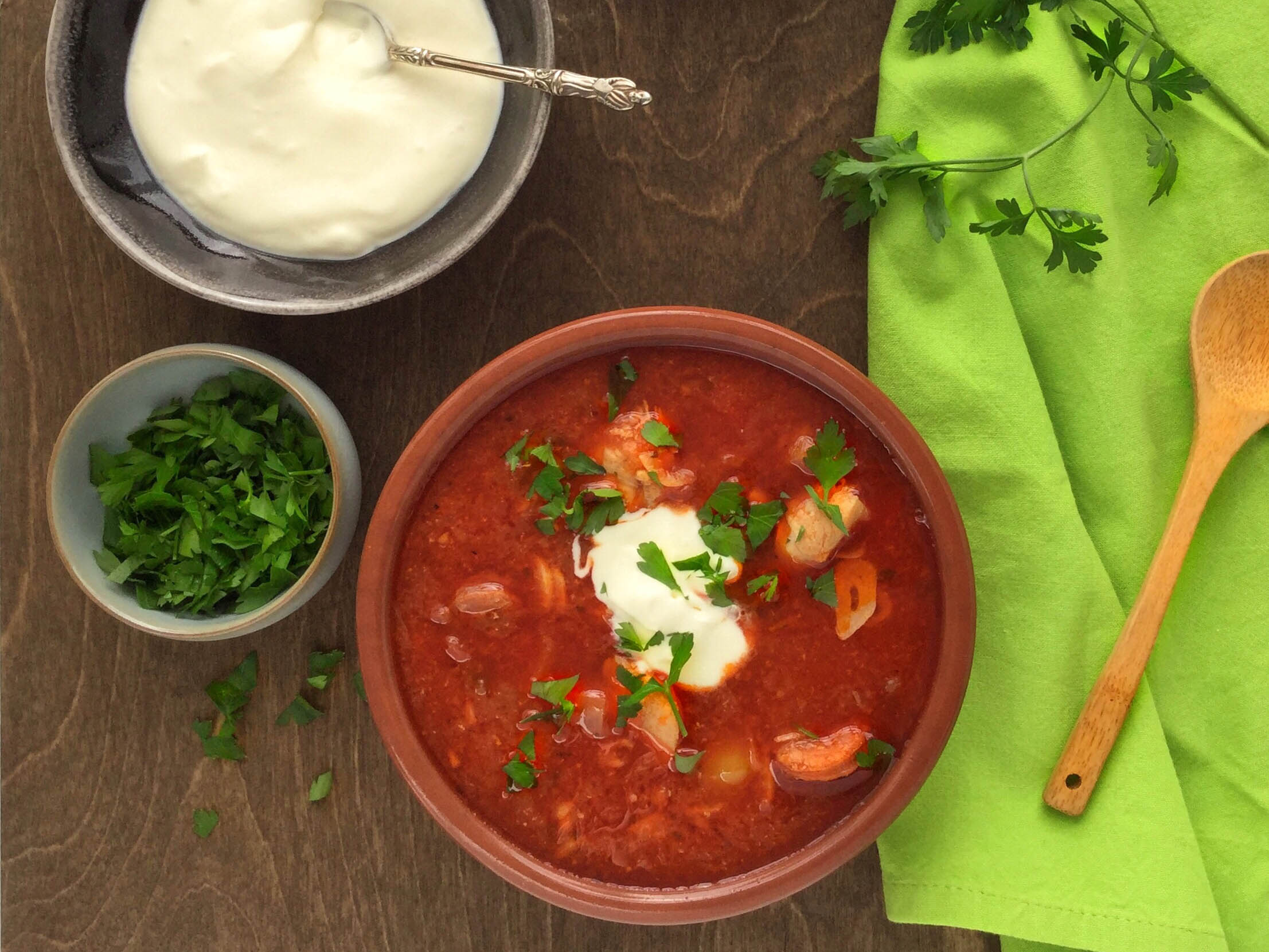 This hearty stew has a pleasant sweetness from the cider and orange juice, both pairing very well with chicken.
The rich, deep and smoky flavour of chorizo and the aromatic musty, almost hay-like flavour of dried oregano takes this dish from plain stew to Spanish-style centrepiece.
I served it as part of a Spanish inspired lunch with some plain boiled white rice and various tapas as side dishes.
We'll tell you what's true. You can form your own view.
From
15p
€0.18
$0.18
USD 0.27
a day, more exclusives, analysis and extras.
The beauty of a dish like this is that it's all done in one pot. Just chop all the ingredients before you start cooking, open the tin of tomatoes and take the top off the cider (don't drink any!), then it's just a matter of adding everything to the saucepan in order.
Alternatively, everything could be browned in a frying pan, transferred to a casserole dish or slow cooker and left to cook for longer if you are too busy to stand over the hob.
Whichever way you cook it, be sure to make extra, as the flavour is even better the following day.
This stew freezes really well and, if you pour into freezer bags and freeze flat, it will defrost very quickly. You could have dinner on the table within 30 minutes of getting home.
Chicken and chorizo in tomato and cider sauce
Serves 3-4
For the stew
1tbsp rapeseed oil
1 red onion, peeled and roughly chopped
6 fat garlic cloves, finely sliced
3 free-range chicken breasts, cut into bite-sized pieces
190g chorizo sausage, sliced into 1cm coins
½ each red, green and yellow pepper
1 heaped tbsp dried oregano
500ml cider
400g tin tomatoes
Salt
Freshly ground black pepper
1 bay leaf
Juice of 1-2 large oranges
To garnish
Soured cream
Handful of fresh flat-leaf parsley, finely chopped
Heat the oil in a large saucepan over a medium heat, tip in the onion and sauté until softened. Add the garlic and continue to cook, stirring occasionally, for 2-3 minutes.
Increase the heat and add the chicken and chorizo to the pan and cook for a further 1-3 minutes, stirring occasionally, to colour.
Tip in the peppers and oregano, stir to combine and continue to cook 4-5 minutes or until the vegetables soften, stirring occasionally.
Add the cider, tomatoes and orange juice and stir to release the little bits clinging to the bottom of the pan, which will be packed with flavour.
Stir in the bay leaf and seasoning. Bring to a boil then reduce the heat and simmer, with a lid half on, for 25-30 minutes.
To serve, ladle into warmed bowls and top with a blob of crème fraîche and some chopped fresh flat-leaf parsley. Serve with thick-cut crusty white bread or plain steamed or boiled rice.
Follow Beverley Hicks @thelittlechelseakitchen