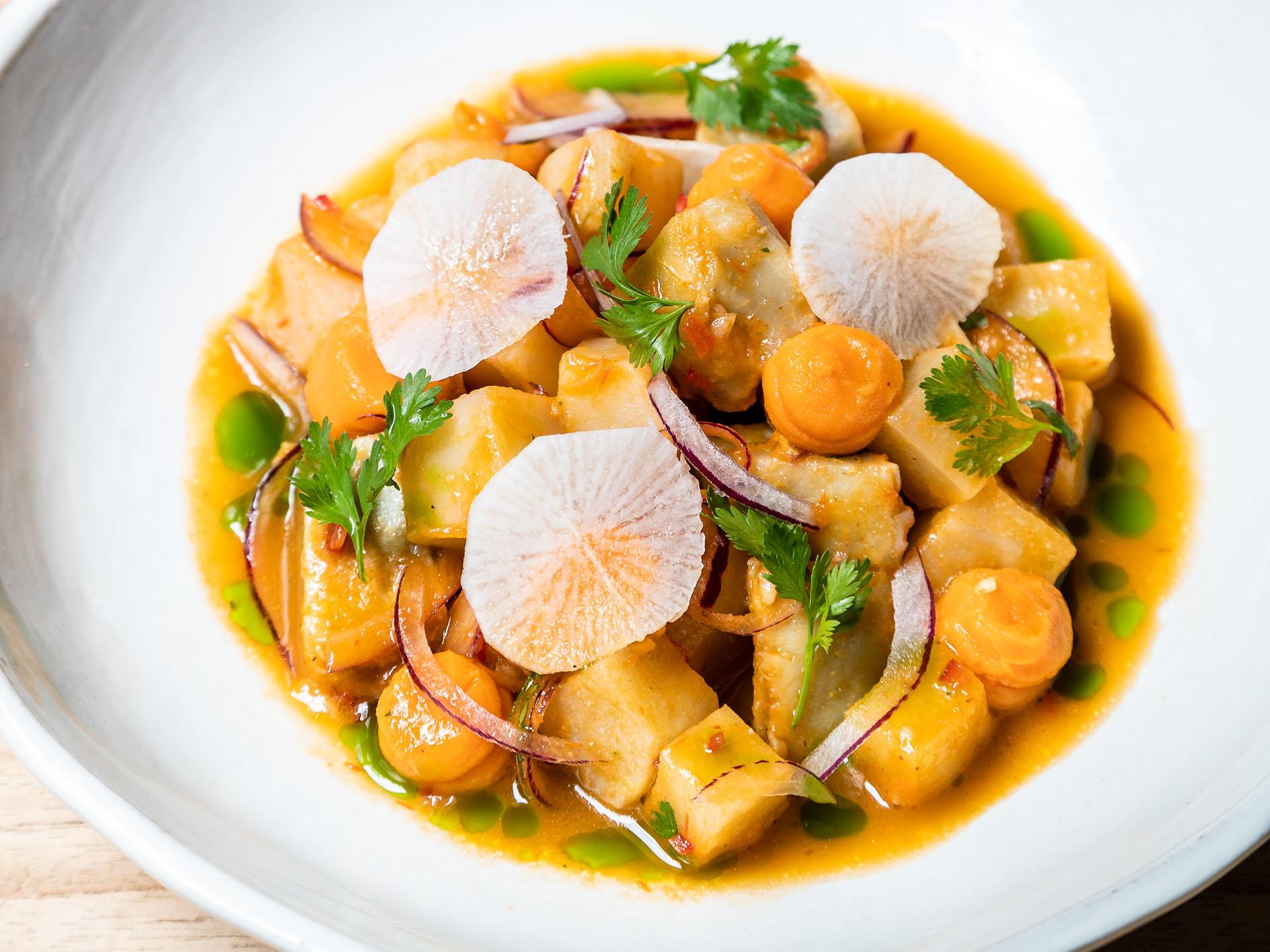 Ceviche de alcachofas
On a recent trip to the region of Junin, near a town called Concepcion, in Peru, I drove by field after field of beautiful, ripe artichokes. There were women in the fields harvesting and collecting them. Knowing then that the freshest artichokes would be on offer, I stopped by a roadside restaurant and had a perfect artichoke ceviche – the inspiration for this recipe.
Serves 4
We'll tell you what's true. You can form your own view.
From
15p
€0.18
$0.18
USD 0.27
a day, more exclusives, analysis and extras.
8 artichoke hearts, quartered
2 small parsnips, peeled and cut into thin batons
2 carrots, peeled and cut into thin batons
2 red onions, finely sliced
A small bunch of basil leaves, finely chopped
A few iceberg lettuce leaves, shredded, to serve
For the dressing
2 tbsp olive oil
Juice of 12 limes
2 medium-heat red chillies, deseeded and finely chopped
Salt and freshly ground black pepper
Bring a saucepan of salted water to the boil. Blanch the artichoke hearts and parsnip and carrot batons for 3-4 minutes until just tender, then drain thoroughly and either chill in iced water or cool under running water.
Put the red onion in a large bowl and add the cooled blanched vegetables.
Make the dressing by whisking together the olive oil, lime juice and chilli and season with plenty of salt and pepper. Pour the dressing over the vegetables, sprinkle over the basil leaves and stir very gently to combine.
Serve on a bed of shredded iceberg lettuce.
Recipe by Martin Morales, chef, writer and founder of Ceviche Family