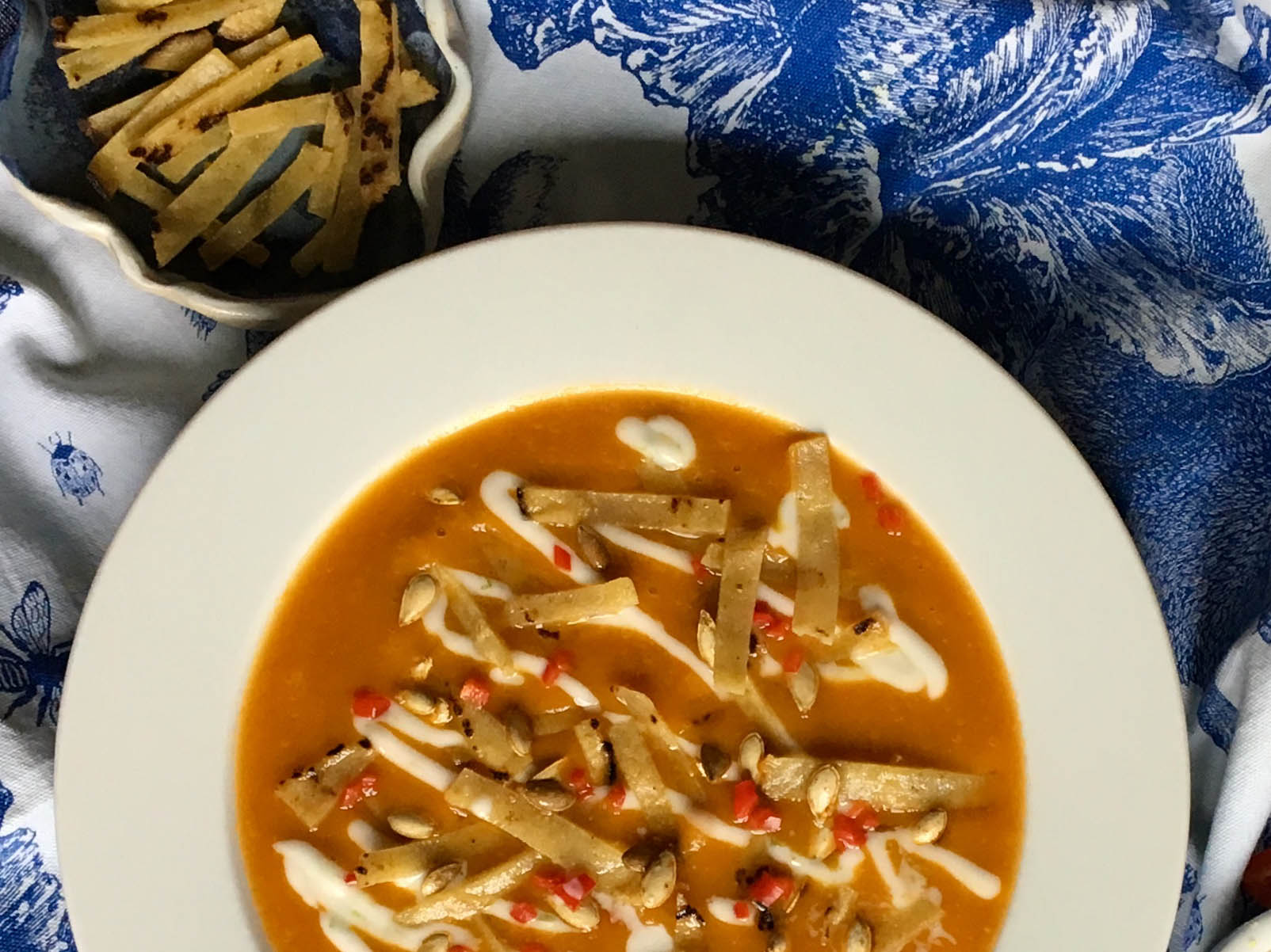 Soup can be speedy and a lifesaver for a quick weekend lunch or simple dinner. Just make sure you've got some basics on hand such as olive oil, spices, onions, garlic, and a quality vegetable stock.
Butternut squash can hang around in your kitchen happily for weeks but if you don't have one, pumpkin or sweet potatoes would be excellent substitutes.
Banana shallots have a lovely sweetness but you could substitute a red or yellow onion without a problem.
Join Independent Minds
For exclusive articles, events and an advertising-free read for just
£5.99
€6.99
$9.99
a month
Get the best of The Independent
With an Independent Minds subscription for just
£5.99
€6.99
$9.99
a month
Get the best of The Independent
Without the ads – for just
£5.99
€6.99
$9.99
a month
Chilli powder and smoked paprika add some heat to the dish but you can dial it up (or down) if you like.
Remember that chilli powders are different so taste a pinch before adding it to the sauteed vegetables – you can always add more at the end.
Coconut yoghurt alternative is a nice vegan addition but it is very creamy so a splash of lime cuts through that and adds a welcome acidity to the soup.
Garnishes are optional but the tortillas and seeds add crunch while the red chilli even more heat if you're so inclined.
Butternut squash soup with chilli and coconut lime cream
Serves 3-4
1 butternut squash, about 1 kilo, peeled and chopped into chunks
2 banana shallots, diced
1 clove garlic, minced
2 tbsp olive oil
2 tsp mild chilli powder
½ tsp pimenton (smoked paprika)
600-700ml vegetable stock
125g container of natural coconut yoghurt alternative
1 lime, zest and juice
To garnish
Toasted butternut squash or pumpkin seeds
Chopped red chilli
Corn tortillas sliced into strips and crisped
Heat the olive oil in a pan and add the shallots. Cover and sweat over medium heat until soft but not brown. Add the garlic and cook for another minute or two. Add the chilli powder and pimenton and stir to coat the onions and garlic in the spices. Cook for a minute or two, then add the chopped butternut squash and again, stir to coat.
Cook for another few minutes and then add about 600ml of the vegetable stock. The stock should not quite cover the squash. Cook at a simmer until you can easily insert a knife into the butternut squash, depending on the size of your chunks, about 15 minutes.
While the squash is cooking, mix the coconut yoghurt alternative with the lime zest and juice. Taste and add salt as needed.
When the squash is tender, blitz in a blender or with a stick blender until smooth. Add more vegetable stock as needed – the mixture should be pourable but able to coat the back on your spoon. Taste and add salt or more chilli if you like.
Serve in bowls and add a drizzle of the coconut lime cream and your choice of garnishes.
@juliapleonard