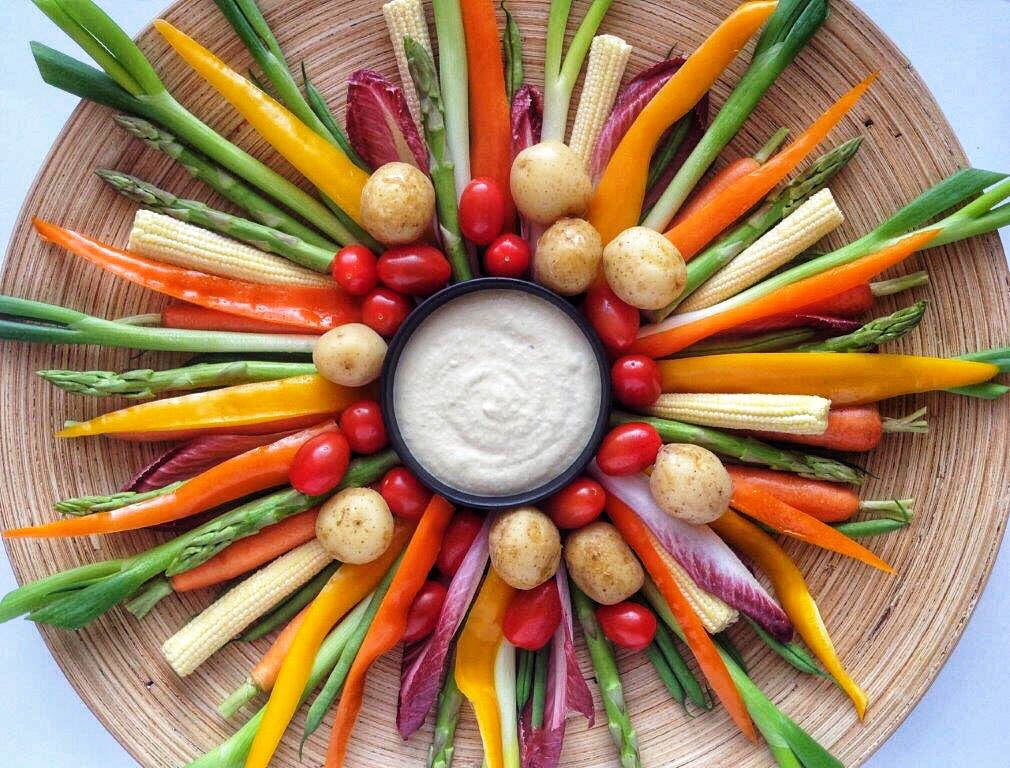 Bagna cauda with assorted vegetables
Serves 4-6
Assorted raw vegetables (such as asparagus, orange and yellow peppers, baby corn, green beans, chicory, spring onions, baby carrots, baby plum tomatoes)
Cooked new potatoes
1 cup olive oil
16 garlic cloves, peeled and finely minced
5-6 anchovy fillets, roughly chopped
50g butter, cut into small cubes
100g crème fraîche​
1 tbsp white wine vinegar
Freshly ground white pepper
Trim, peel and chop the vegetables and arrange on a large serving dish.
Pour the olive oil into a medium saucepan and heat gently. Add the garlic and anchovies and continue to heat until slowly bubbling. Turn the heat down as low as it will go and keep stirring until the anchovies have disappeared into the oil.
Add the butter cubes and continue to stir until completely melted.
Remove the saucepan from the heat, add the crème fraîche and blend with a stick blender. Now add the vinegar along with a few twists of white pepper and give it a final blend. Taste and adjust the seasoning if necessary. Serve hot with the vegetables for dipping.
Follow Beverley Hicks @thelittlechelseakitchen