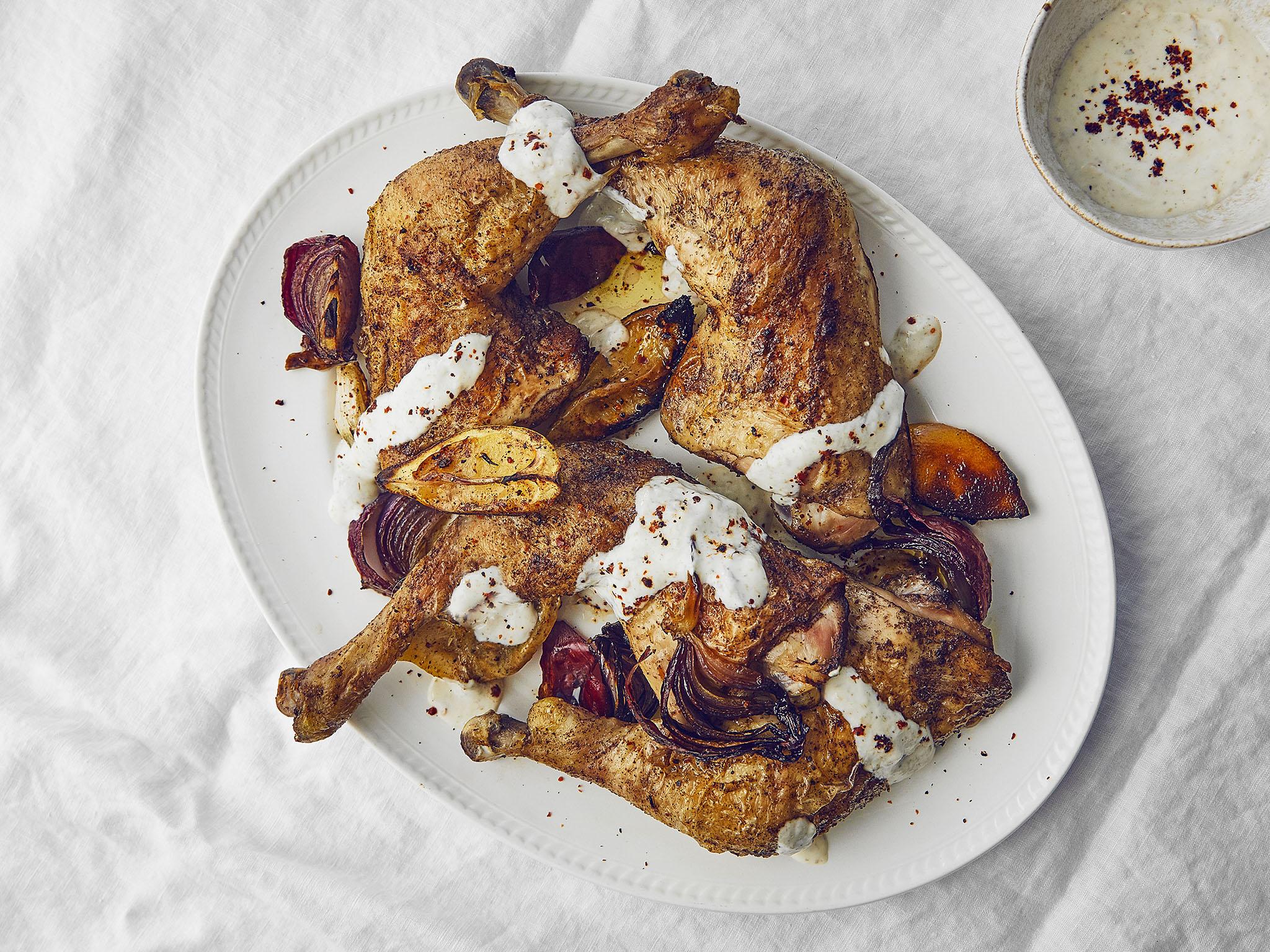 Allspice roast chicken with roasted garlic and za'atar yogurt
Suitable for: Gluten free
4 chicken legs
1 tsp allspice
1 tsp salt
4 tbsp olive oil
2 red onions, sliced with skin on
4 garlic cloves, left whole with skin on
1 lemon, quartered
We'll tell you what's true. You can form your own view.
From
15p
€0.18
$0.18
USD 0.27
a day, more exclusives, analysis and extras.
Za'atar yogurt
100g plain yogurt​
juice of ½ lemon
pinch of salt
1 tsp za'atar
½ tsp Rooted Spices House Blend
Preheat the oven to 200C/Gas 6. Place the chicken legs in a roasting dish and sprinkle over the allspice, salt and olive oil. Rub in well.
Nestle the onions, garlic and lemon in the tray and bake for 30 minutes, until the chicken is cooked through and the skin is golden.
Once the chicken is cooked, squeeze the roasted garlic cloves into the yoghurt and stir in the za'atar, salt and lemon juice.
Serve the chicken drizzled with the yoghurt, and sprinkle with the house blend to finish.
Recipe from Farmdrop.com