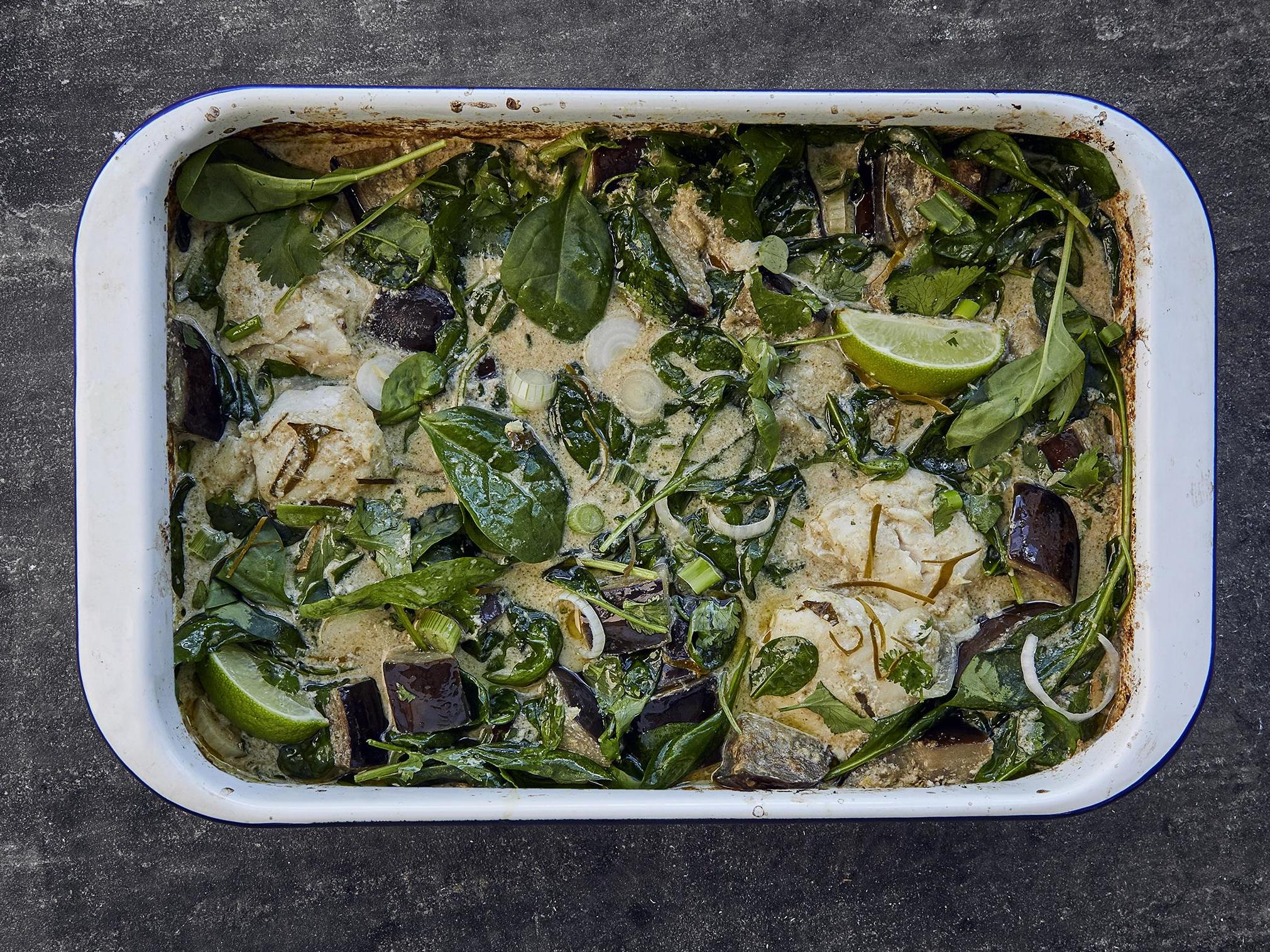 This creamy, fragrant fish curry is so easy to prepare, and ready in just 30 minutes.
1 aubergine, chopped into chunks
3 tbsp oil
2 tbsp green curry paste
1 inch of ginger, peeled and finely chopped
1 garlic clove, peeled and finely chopped
800ml coconut milk
1 tbsp shredded lime leaves
2 ling fillets
2 spring onions, chopped
100g baby spinach
Juice of 1 lime
1 tbsp fish sauce
Preheat the oven to 180C.
We'll tell you what's true. You can form your own view.
From
15p
€0.18
$0.18
USD 0.27
a day, more exclusives, analysis and extras.
Mix the aubergine in a roasting tin with the oil and curry paste. Roast for 10 minutes.
Add the ginger, garlic, lime leaves and coconut milk to the tin. Roast for a further 10 minutes.
Add the ling fillets to the tin and cook for 10 minutes more.
Finish the curry by stirring in the spring onions, spinach, fish sauce and lime juice. Serve with fluffy white rice.
Recipe from farmdrop.com