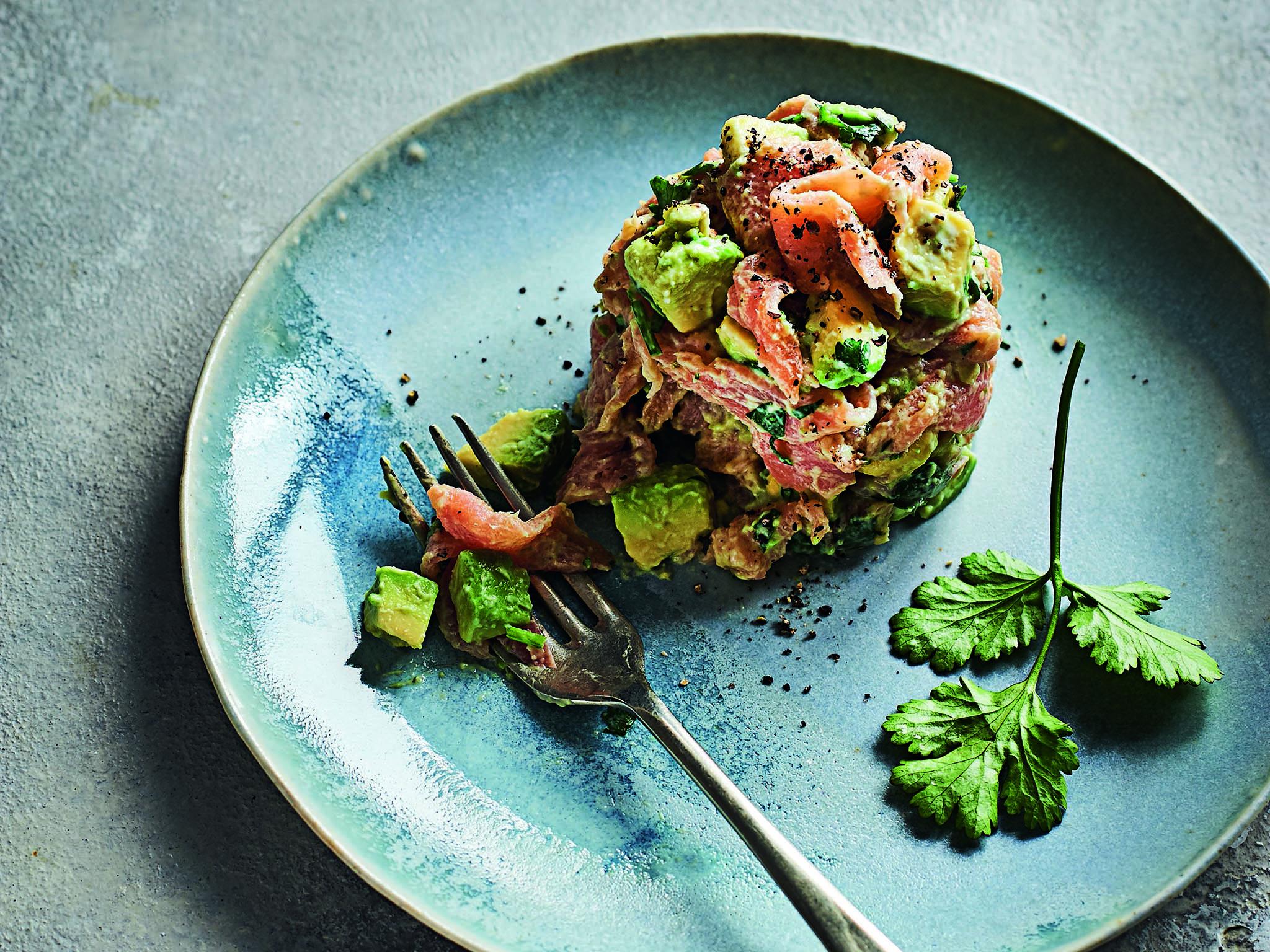 Smoked salmon, avocado and wasabi stack
This makes a great starter that's bursting with flavour and nutrition. It looks pretty funky too. Use two small ring moulds (about 7cm in diameter and 3.5cm deep) that come with a handy pusher to compact the ingredients and create a uniformly neat stack on each plate.
Serves 2
We'll tell you what's true. You can form your own view.
From
15p
€0.18
$0.18
USD 0.27
a day, more exclusives, analysis and extras.
Prep: 15 mins
2 avocados, stoned, peeled and diced
200g smoked salmon, chopped
1 tbsp mayonnaise
Juice of ½ lemon
2 tsp wasabi paste
2 coriander sprigs, to garnish
Mix all the ingredients (except the garnish) together in a bowl until they are well combined.
Place a small ring mould on each serving plate. Divide the mixture between the 2 rings and use the pusher that comes with the moulds to press the ingredients down into the mould and compact them well. Lift off each ring in turn to reveal the moulded stack.
Garnish each stack with a coriander sprig.
Nutrition nugget
The wasabi root, which belongs to the same plant family as horseradish and is sometimes called Japanese horseradish, was traditionally used medicinally to clear a chesty cough and act as a decongestant.
'Eat Shop Save: 8 Weeks to Better Health' by Dale Pinnock is published by Hamlyn, £14.99. Photography by Faith Mason