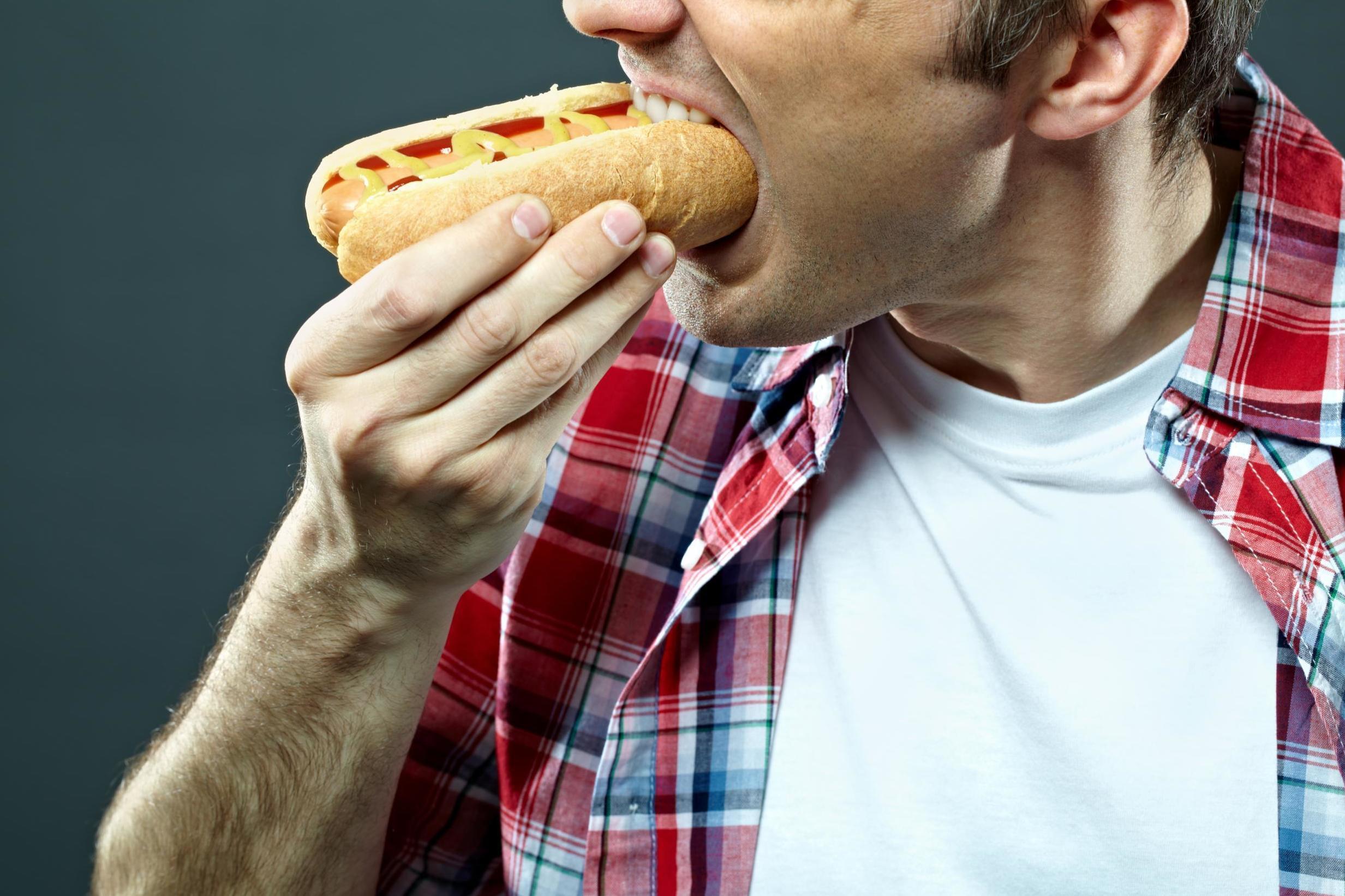 There's a holiday for just about everything, but today's celebration in honour of everyone's favourite summer food, hot dogs, is special – and delicious.
Wednesday June 18 is National Hot Dog Day in America, meaning participating restaurants around the country are offering free or discounted hot dogs.
Today only, hot dog fans can take a break from grilling their own and head to one of these stores or restaurants for a delicious frankfurter.
And feel free to top it off with mustard, the number one hot dog topping, according to a survey by the National Hot Dog and Sausage Council (NHDSC).
Be wary of using ketchup as a topping, however, as the NHDSC rules of etiquette state that there should be "no ketchup on a hot dog after the age of 18."
Restaurants offering free hot dogs
Dog Haus
Dine-in customers can get a free hot dog when they download the Dog Haus app.
Philly Pretzel Factory
If you're one of the lucky first 100 customers, you'll receive a free pretzel dog. After the promotion ends, each pretzel dog will cost $1 each for the day.
Pilot Flying J
Anyone who downloads the app will get a free hot dog – or another item off the roller grill.
Love's Travel Stops
Hot dog lovers can simply show a barcode found on the travel stop's social media to receive a free (hot) dog.
Rudy's Bar and Grill
At Rudy's, hot dogs are free with the purchase of a drink – every day of the year.
Other places celebrating the summertime staple
7-Eleven
You can stop by any 7-Eleven and pick up a Big Bite hot dog for just $1 today. All condiments, including cheese, pickles, relish, and chilli, are free.
Wienerschnitzel
For the bargain price of $5, you can get five chilli cheese dogs – today only.
Sonic Drive-in
Chilli cheese dogs and All American hot dogs at the chain are just $1 today and during happy hour from 2 to 4pm corn dogs are 99 cents.
Portillo's
If you don't get a chance to celebrate National Hot Dog Day today, Portillo's is offering the deal of two hot dogs for $5 until Sunday.
Or, you can head down to a New York City street cart for the year-round $1 deal on a "dirty-water dog."
As always, any toppings go well on the versatile hot dog – whether it be boiled, grilled, deep-fried, or roasted.
In addition to the all-time favourite mustard, onions, chilli, relish, and ketchup all topped this year's list of popular toppings – findings that prompted NHDSC president Janet Riley to conclude: "Americans may be topping their hot dogs more generously than ever."