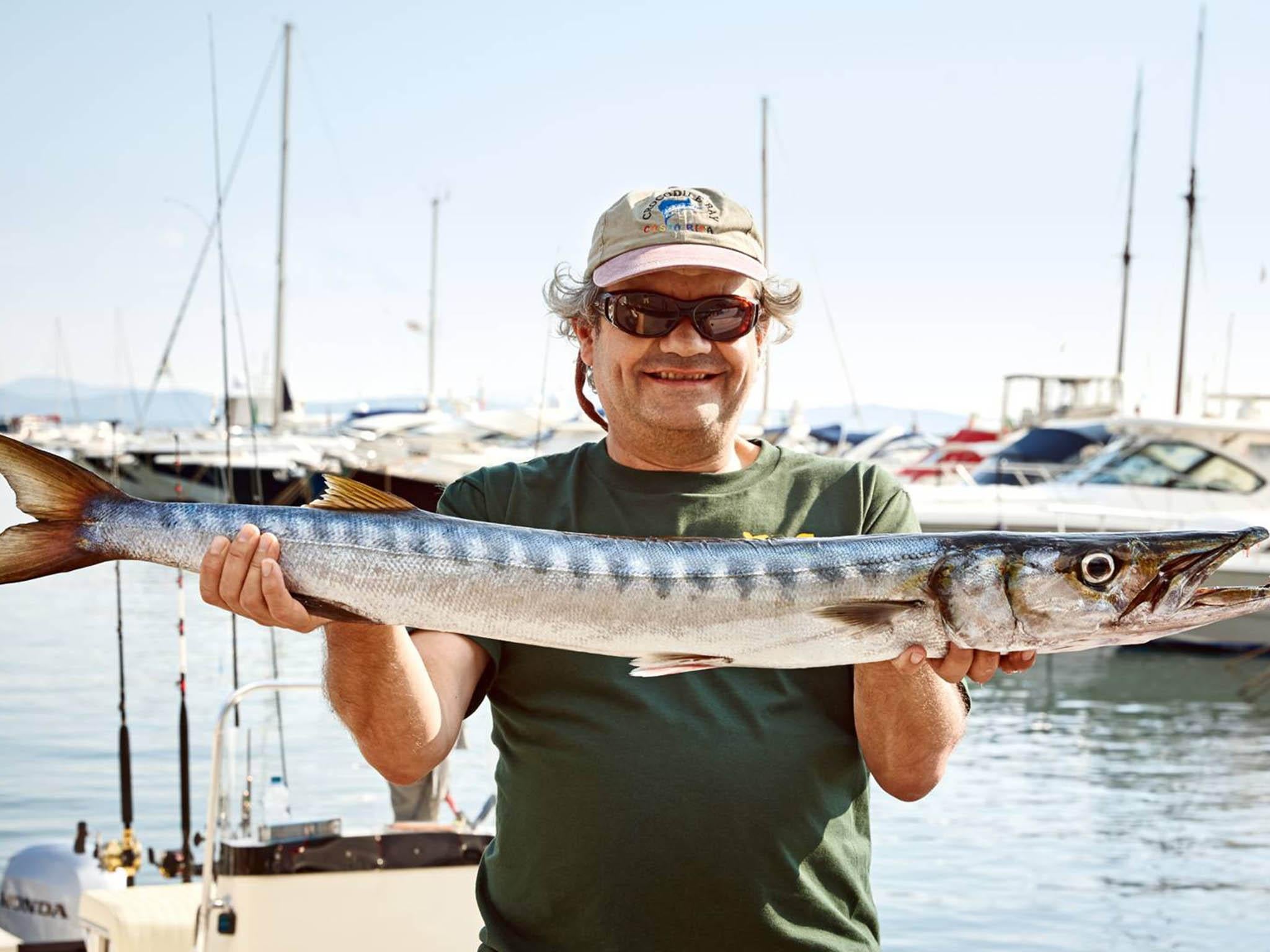 As a young kid growing up by the sea in West Bay, Dorset, fishing seemed a natural thing to do in my spare time.
Well, for me it did, although not many at my school seemed to share the same thoughts or even think that way – except for a couple of close school friends who were my early angling and prawning buddies.
I saw the sea on those days that I lived with my father, who had a house overlooking the bay.
We'll tell you what's true. You can form your own view.
From
15p
€0.18
$0.18
USD 0.27
a day, more exclusives, analysis and extras.
I would often do a detour along the promenade and around the harbour to the school bus stop, looking out for grey mullet and occasionally salmon and sea trout waiting to go up the river by the sluice gates.
I had this curiosity and fascination for the mysteriousness of it all, especially while staring out to sea from the beach in both calm and angry, stormy conditions when waves would often break over the pier and promenade during winter gales.
Whatever the conditions, I found the sea rather calming and still do today. I've had a boat in the harbour in Lyme Regis, Dorset, for a few years and love hanging out with the local fishermen, talking fish and fishing just as I did as a kid.
I've always found that the harbour has a lovely social element – in fact, it sometimes takes me a while to walk to my boat on the pontoon because everyone wants to chat. What do they want to chat about, you may wonder? Well, there's Virgil, the local window cleaner, who is a great bass fisherman. He now has a commercial licence and loves to talk about new lures, reels and rods he's bought.
There's Steve who has a charter boat, as well as a deli and a café on the beach, and teaches boat safety in his classroom on the Cobb. Grahame, the harbour master, and his team are always friendly, and give me the occasional friendly bollocking for driving my 4×4 a bit too far along the Cobb, or a couple of miles per hour too quickly.
Harry May has the mackerel charter boat and a cab company, and often calls me about random stuff such as a new local yogurt he's tried or to warn me that the seagulls have attacked the bins outside the restaurant. A handful of characters that you may well bump into on the way to your boat, so it's always wise to set off a bit earlier to allow for chat.
Growing up, I had a fascination for fishing boats and trawlers, including their colours and shapes, and all the fishing gear hanging from their beams or on the harbour side when not in use. I knew the names of all the boats and their owners, and would sit on the harbour wall watching them load their catch into trucks on the quay to be shipped to market.
As kids we spent an awful lot of time in the water, playing junior water polo or jumping off the end of the pier, as early in the year as Easter, and having swimming races in the estuary. Sometimes we used to help out the rowing-boat hire guys on the river when they needed a break in exchange for a free boat, as and when we wanted.
In fact, Carl Salter, who operated one of the two river hire boats and the trampolines in front of the tackle shop, was the guy who called me randomly one day, just before I opened HIX Oyster & Chop House, in London, and asked if I wanted a restaurant in Lyme Regis overlooking the sea. I jumped on the train, got off at Axminster and grabbed a cab to Lyme Regis. It didn't take much convincing. The shell of the building that Carl had built out of reclaimed wood was perfect in every way, and we shook hands and did the deal on what was to be HIX Oyster & Fish House.
I hardly ever went back to Dorset when I first moved to London at 18, a bit green behind the ears and as nervous as hell, because life was busy and hectic in the hotel world, plus there were lots of parties to go to and people to meet. But, later in life, I suddenly thought: 'What a great part of the world to be brought up in, I should go back more often for some fresh air to escape the big smoke.' So, I would occasionally take friends down with me as I was proud of my hometown.
For me, it was the thrill of being on the water, hooking a fish and catching your supper, as well as the whole sustainability thing, that caught my attention. My Dad's friends fished commercially for a living and had boats in the harbour. I used to stand on the harbour and watch them come in with their catch. My school friend Mark Hawker's dad, Pat, had a trawler and in the season would catch "queenies".
These little queen scallops would be piled high in his boat in red net sacks and I would watch with interest as the boat came through the piers to moor up in the harbour. Mark's Mum would cook the scallops and give us some to take to school in little polystyrene cups as a treat.
They would be doused in vinegar and not really cleaned at all, and that memory still stays with us: standing on the edge of the playground at primary school munching away at freshly caught queenies.
Maybe that's where my taste for simple luxury began, who knows. I didn't used to think anything of it because it just happened. We ate the scallops, much to the disgust of our classmates (not that I would have shared them anyway as they tasted delicious).
'Hooked: Adventures in Angling and Eating' by Mark Hix, is published by Mitchell Beazley £20 octopusbooks.co.uk