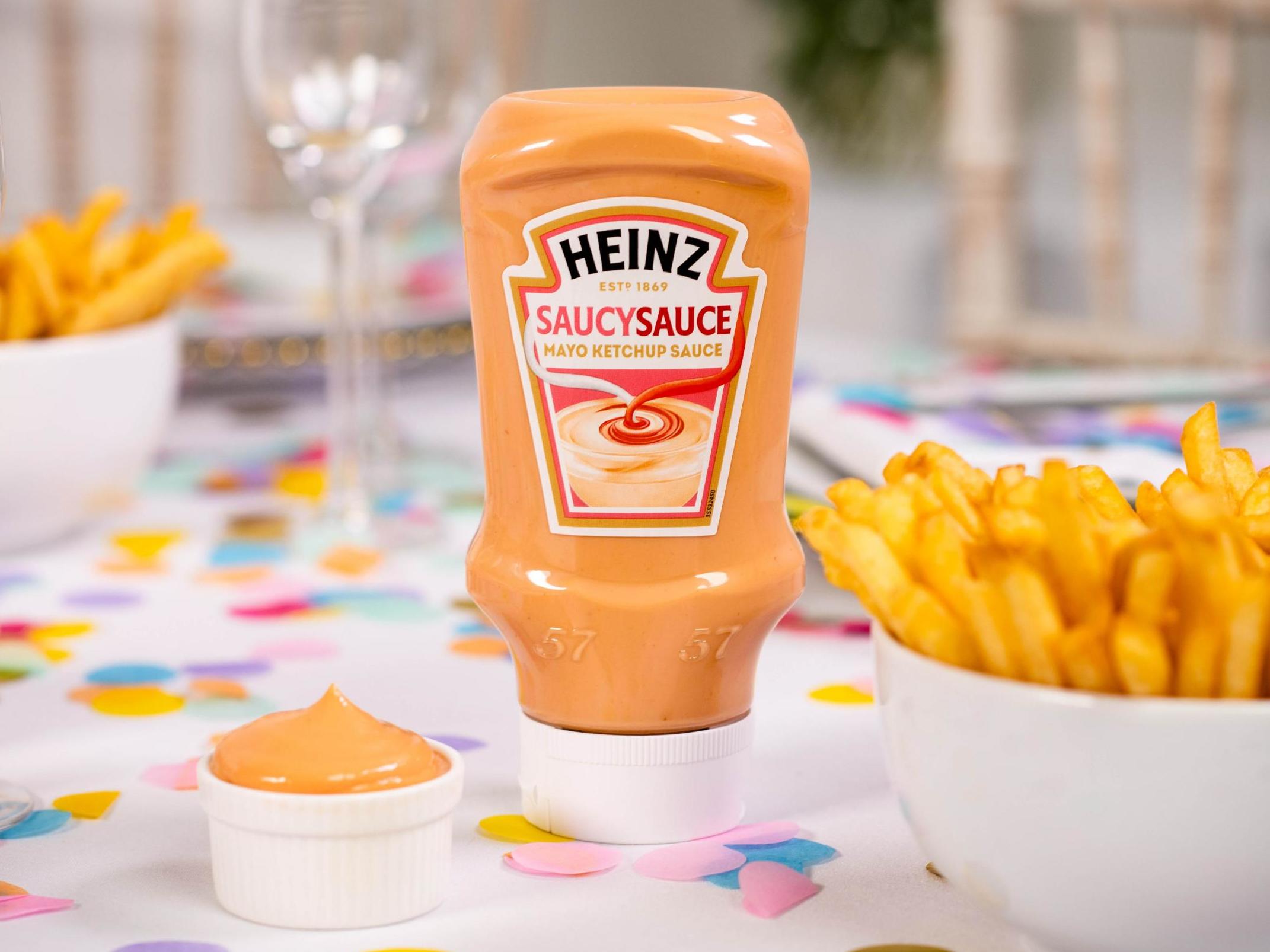 Heinz has answered every condiment-lovers dream with its latest hybrid product.
The question of which sauce should be deemed the best is one that many Britons frequently enjoy discussing.
However, those who feel divided between ketchup and mayonnaise need not have to choose any longer, thanks to the introduction of "Heinz Saucy Sauce" – a combination of the two.
We'll tell you what's true. You can form your own view.
From
15p
€0.18
$0.18
USD 0.27
a day, more exclusives, analysis and extras.
Customers don't have long to wait until they can sample the intriguing sauce, as it will be made available to purchase from Tesco from Friday 23 August for £2.69.
In 2018, Heinz announced that a ketchup-mayonnaise hybrid sauce was being launched in the US, under the name "Mayochup".
Following the sauce's US launch, Heinz shared a poll on Twitter asking its UK consumers whether they wanted the sauce to be made available in the country.
Thousands of Brits expressed their interest in the hybrid sauce.
However, the sauce could not be launched in the UK at the time, as the name "Mayochup" had already been trademarked in Europe by another company.
After much consideration, Heinz decided to title its new UK product "Heinz Saucy Sauce", a name which one can be forgiven for drawing parallels with "Boaty McBoatface".
When asked by a Twitter user what the ketchup-to-mayonnaise ratio is in the sauce, the Heinz Twitter account responded: "We know consumers who mix their own Saucy Sauce at home have their personal preference on the mixing ratio.
"We have perfected the ratio of the two sauces for a delicious, out of this world taste."
Earlier this year, Heinz collaborated with Cadbury to create Creme Egg-flavoured mayonnaise.
The unusual concoction was devised in the lead-up to Easter, and was made available to consumers for a limited time.
Click here to discover what we thought when we tested the Creme Egg-flavoured mayonnaise.