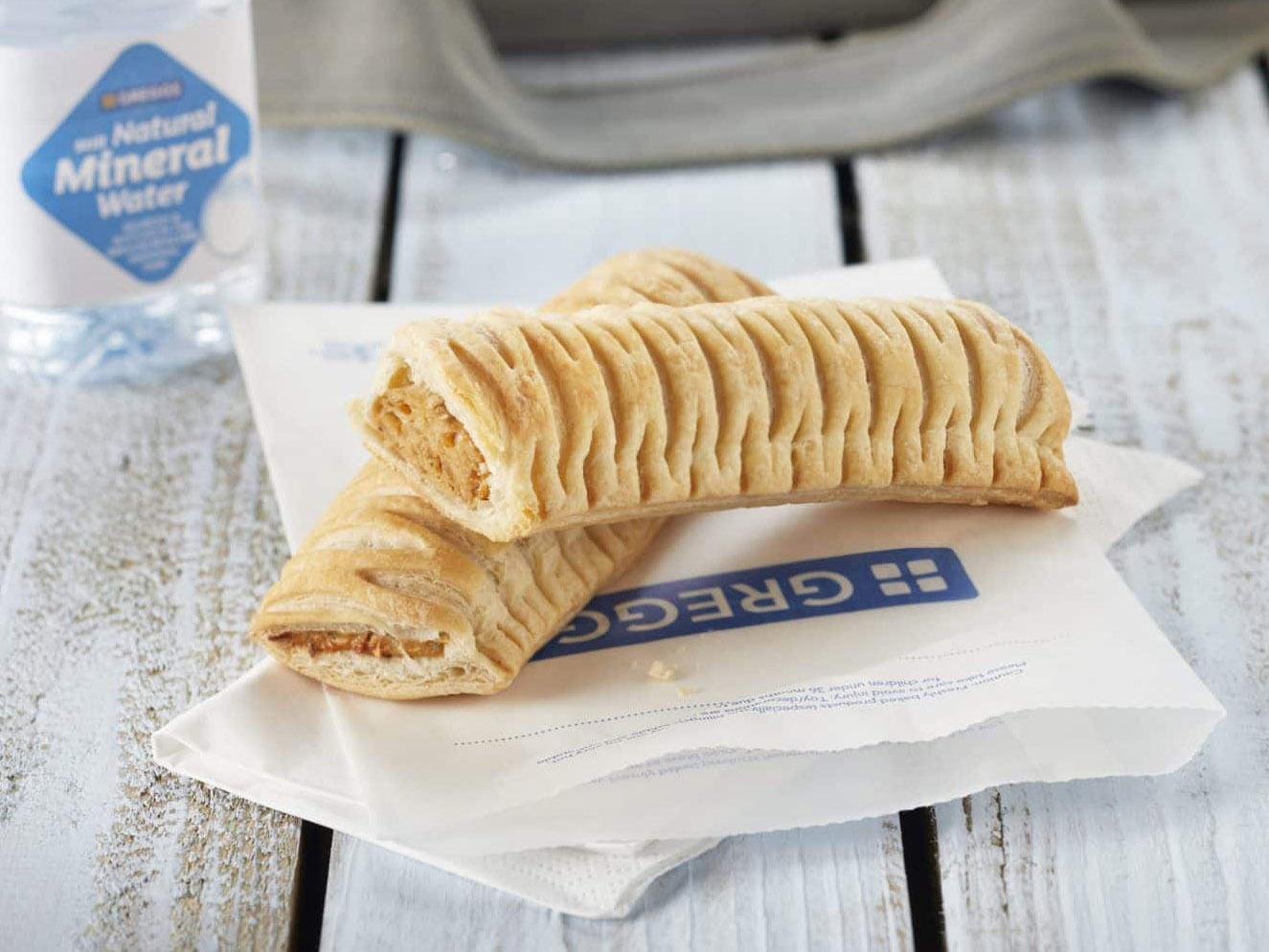 Greggs is working on producing vegan versions of all of its best-selling products following the success of its meat-free sausage roll, the bakery has announced.
On Friday, Roger Whiteside, Greggs' chief executive, revealed that the company's developers have started working on vegan recipes for all of its most popular products.
While the boss refused to reveal which items will be included in the update, last month Whiteside did confirm that the bakery chain is working on a vegan doughnut.
We'll tell you what's true. You can form your own view.
From
15p
€0.18
$0.18
USD 0.27
a day, more exclusives, analysis and extras.
"We are working away to see if we can come up with a version of all our bestselling lines because people want vegan options," Whiteside said in an interview with LBC to mark the launch of the bakery's 2,000th store.
"If we can produce something that tastes just as good as the meat version, then that will sell very successfully. That's what's been shown with the vegan sausage roll."
The news has been well-received on social media with delighted vegan fans praising the bakery for providing more meat-free options.
"Best news ever", one person wrote on Twitter.
Another added: "Change is happening motherf***erssss!!!! [sic]"
While a third person commented: "The power of the consumer to drive change, as long as businesses provide the options. Great example."
Whiteside has previously stated that the success of its Quorn-filled roll, which launched in January, helped change the perception of Greggs from "an old-fashioned bakery from the north" to a "modern food-on-the-go brand".
The meat-free snack was initially made available in just 950 stores. However, due to demand, Greggs was forced to increase production.
The popularity of the product also boosted profits with Greggs announcing that sales had topped £1bn for the first time in March 2019.
The bakery chain posted a 15 per cent rise in pre-tax profits to £82.6m in 2018, with sales rising 7.2 per cent to just over £1bn.
While the product provoked a huge positive reaction online, there were a few notable exceptions, including Piers Morgan.
The Good Morning Britain host claimed the vegan snack made him feel sick and mocked it on Twitter, commenting: "Nobody was waiting for a vegan bloody sausage, you PC-ravaged clowns."