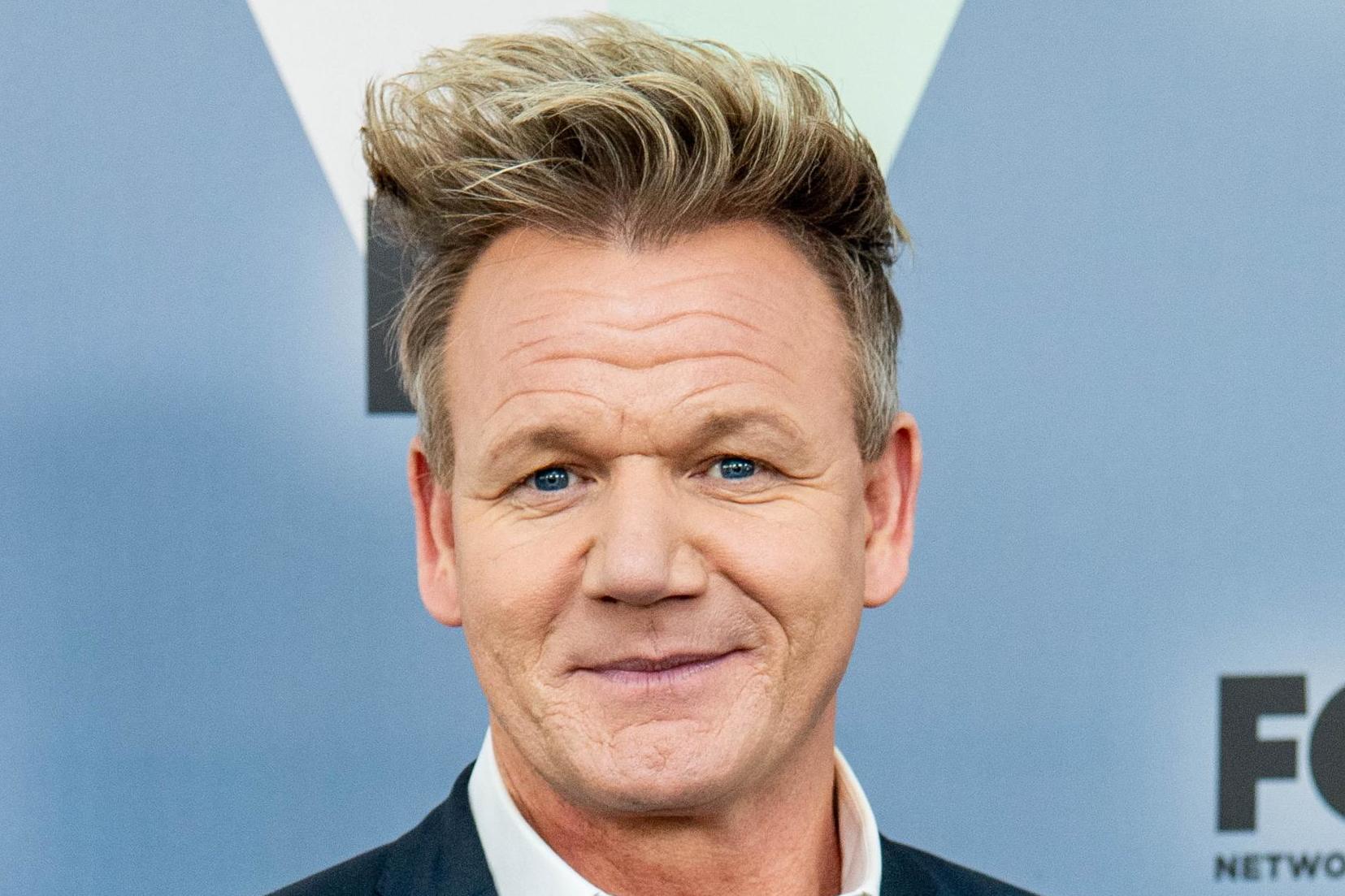 Gordon Ramsay has told Piers Morgan to "go f*** himself" for criticising his vegan cooking.
Last week, the British chef tweeted about a plant-based roast dinner he'd created for one of his London-based restaurants, Bread Street Kitchen, to which the Good Morning Britain host responded: "Oh FFS, Ramsay… not you as well? This looks utterly revolting [sic]."
Ramsay was asked to comment on Morgan's comment on The Late Late Show with James Corden earlier this week.
We'll tell you what's true. You can form your own view.
From
15p
€0.18
$0.18
USD 0.27
a day, more exclusives, analysis and extras.
"So Piers Morgan is now a food critic?!" he teased, "go and f*** yourself! Seriously?! Really?!"
The 52-year-old chef was once famed his acerbic soundbites about his aversion to veganism.
In 2018, he mocked animal rights group People for the Ethical Treatment of Animals by describing himself as a member and referring to it as the "people eating tasty animals" organisation.
Two years previously, Ramsay was asked by a follower on Twitter if he had any allergies. He wrote: "Vegans".
But the Hell's Kitchen host's recent comments suggest his views on the diet have changed.
"Veganism is on the rise, so we've got to adapt and we just have to eat a slice of humble pie," he told Corden.
Ramsay hinted that his attitudes towards veganism might be shifting in April 2018, when he made headlines for tweeting a photograph of a vegan-friendly pizza and wrote that he's "going to give this #vegan thing a try… Yes guys you heard that right".
Morgon, however, remains a firm critic of veganism. In January the television presenter referred to British bakery chain Greggs as "PC-ravaged clowns" on Twitter for launching a vegan sausage roll.
The company responded: "Oh hello Piers, we've been expecting you" in a tweet that garnered more than 146,000 likes.