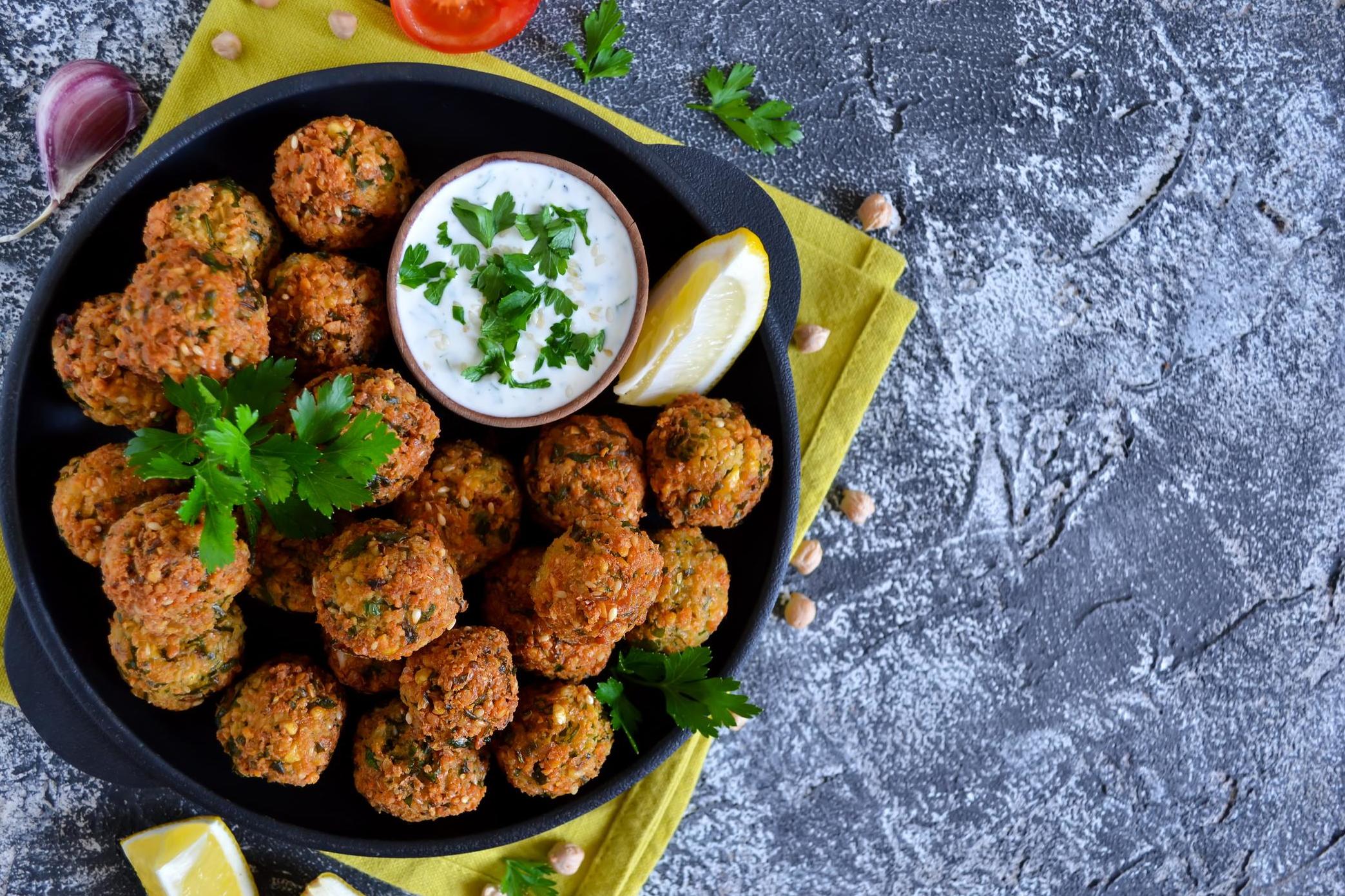 Falafel is the crispy street food staple enjoyed by millions around the globe – and it's being honoured on Tuesday with its very own Google Doodle.
More than just a vegetarian lunchtime snack, the humble falafel defies dietary requirements because it's loved by meat-eaters and vegans alike thanks to its flavourful chickpea filling.
It's versatile too, and can be consumed in anything from a hummus-filled pitta bread wrap to a fresh and zesty salad.
We'll tell you what's true. You can form your own view.
From
15p
€0.18
$0.18
USD 0.27
a day, more exclusives, analysis and extras.
Recipes vary, but the traditional falafel is made by blending chickpeas with herbs and spices, rolling the mixture into small balls and deep frying them.
It sounds like a simple process. But the falafel's origins are slightly more contentious.
While several regions claim the delicacy as their own, it's almost impossible to trace who exactly invented it, as variations have been eaten around the world for centuries.
It's traditionally viewed as a Middle Eastern dish and is a common sight in restaurants and at market stalls across the Levant – Israel even has its own song to homage its love of falafel, titled "And we have falafel".
The majority of the world's chickpeas are produced in India, but falafel isn't as much of a staple there as it is in, say, Egypt, where falafel is made using fava beans and is known as "ta'amiya".
It's thought that the first people to start eating falafel in pita bread were Yemeni Jews, but the dish has surged in popularity across the world along with the rise of vegetarianism.
In North America, falafel could only be found in specific Arabic or Jewish neighbourhoods and eateries up until around 1970. Now, it's widely available across the US in mainstream restaurants and is topped with everything from Yemeni hot sauce to Iraqi fried aubergine.
Falafel also appeals to health-conscious diners thanks to its high protein and complex carbohydrate content.
In 2012, the world's largest falafel was created in a kitchen at the Landmark Hotel in Amman, Jordan. It weighed 74.8 kilograms (164.8 pounds) and had a height of 152 centimetres (59.8 inches). It took 25 minutes to fry.