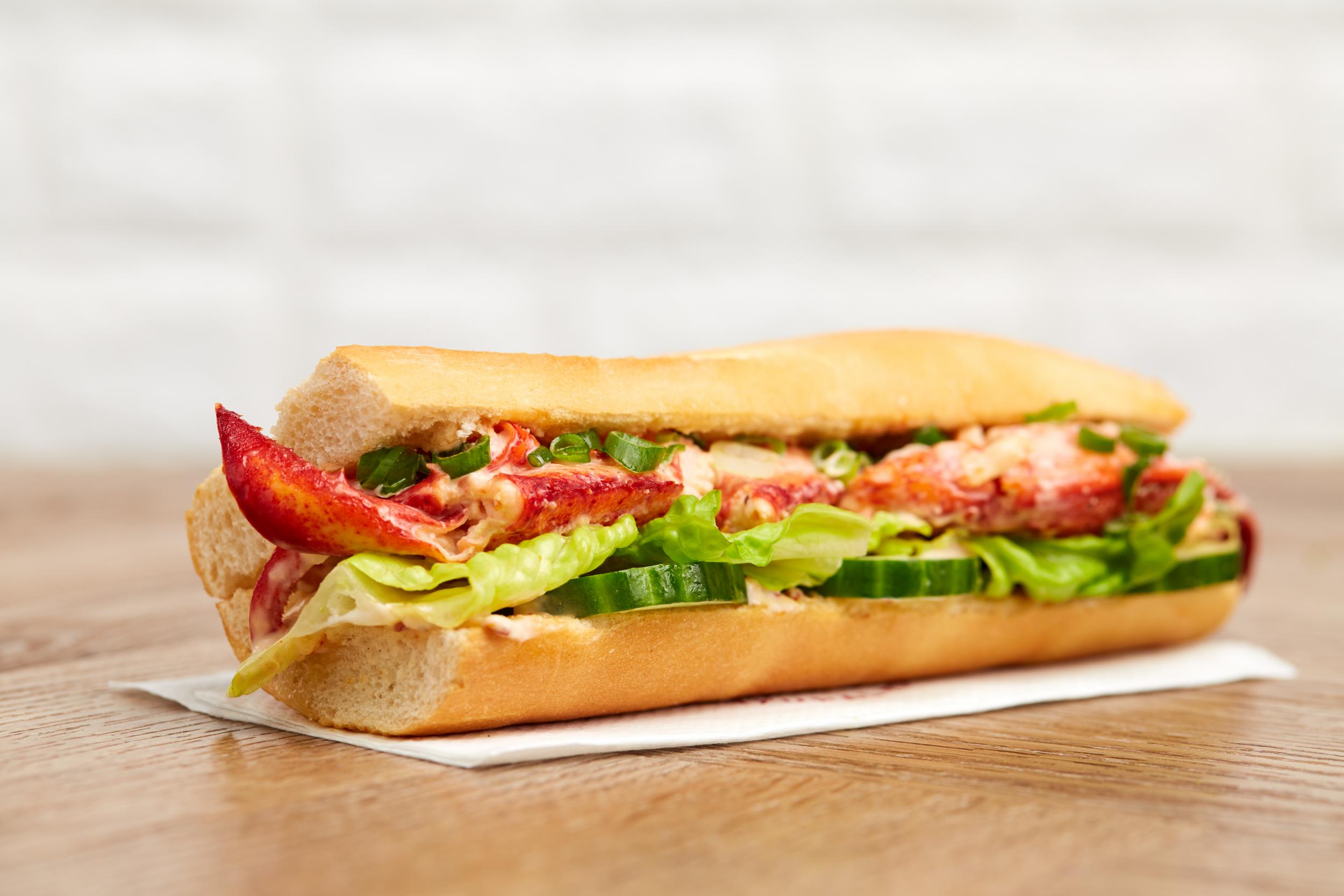 Pret A Manger is bringing a taste of the sea to its menu this summer with the launch of a limited-edition lobster roll.
On Thursday, the food chain announced the arrival of a new lunchtime offering which will be made using a white baguette and sustainably-sourced Maine Lobster.
The roll will also be dressed with lemon chilli mayonnaise
, crispy cos lettuce and cucumber, and a sprinkling of spring onion.
We'll tell you what's true. You can form your own view.
From
15p
€0.18
$0.18
USD 0.27
a day, more exclusives, analysis and extras.
However, those wanting to get their hands on the fishy roll will have to be quick as the company revealed its latest menu addition will be temporarily available in 123 shops across the UK from Wednesday 12 June.
The move comes after the roll became a summer favourite in Pret's US branches last year.
Speaking about Pret's latest menu addition, Hannah Dolan, the company's head of food development, said: "We wanted to add something to our menu that means even if our customers can't get outside and enjoy the sunshine, they can still enjoy a taste of summer at their desks!"
Maine Lobster originates from the northeastern US state of Maine, where fishermen are legally obliged not to keep lobsters that measure over five inches, from its eye socket to the end of its hard upper shell (carapace).
The guidelines are set in order to ensure the survival of a healthy breeding stock of adult males, according to independent lobster provider Maine Lobster Now.
In April, the food chain announced its biggest-ever menu change, unveiling 20 new dishes that included several vegan, vegetarian, and gluten-free options.
The decision marked the first time the popular chain would sell sandwiches on gluten-free bread, something fans have long been asking for.
Food options included in the new menu range from a roasted mushroom and smashed avocado pot to a hummus and chipotle wrap.
The Lobster Roll will be priced from £5.99.