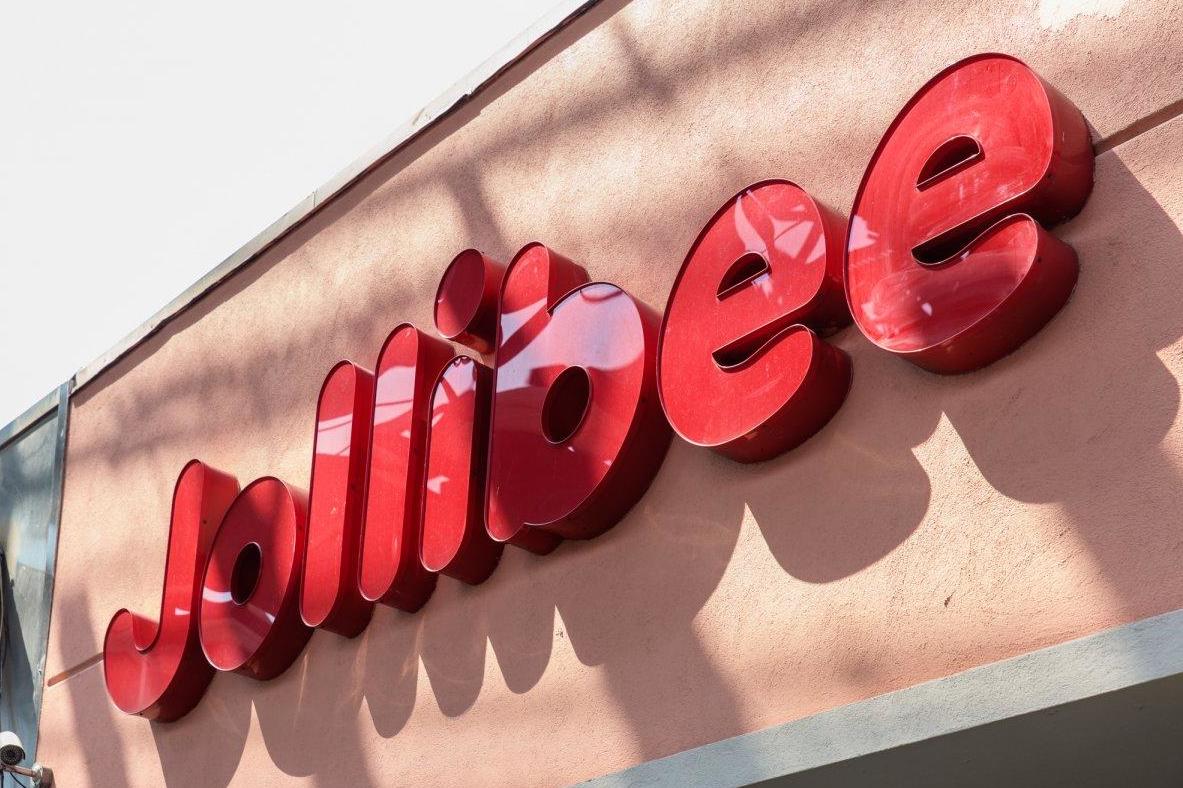 A Filipino fast-food behemoth is gearing up to take over the United States.
It seems there's a Jollibee on every corner in the Philippines — in fact, it's one of the few chains that has successfully maintained market dominance over McDonald's in its home country. Even as McDonald's ramps up its Asian expansion, Jollibee has held its own with nearly double the number of locations than McDonald's has in the country.
Now, Jollibee is coming for McDonald's on its home turf.
The chain has more than 30 locations in the US and has a majority stake in American burger chain Smashburger. The company said it plans to open hundreds of new Jollibee stores around the world in 2018, aiming to finish out the year with roughly 4,200 stores worldwide, up from 3,797 at the end of 2017.
On Friday, Jollibee announced it was planning a $12.4m (£9.5m) investment in chef Rick Bayless' Tortas Frontera fast-casual chain, Restaurant Business reported. Jollibee will have a 47 per cent stake in the chain.
Jollibee holds a special place in the heart of many Filipino expats. Jian DeLeon wrote in First We Feast that the chain offered such people "a nostalgic taste of home at a price most of us can swallow."
We, on the other hand, enter not as Filipino food experts but as two fast-food-loving New Yorkers eager to see how the growing chain compares to the competition:
Jollibee has more than 30 locations across the US, mostly in California.
Luckily, there's one in Woodside, Queens, right off the subway.
The place was packed when we arrived at about 1pm. The lunch rush was in full swing and scouting for a seat proved to be quite the task. Fortunately, an employee alerted us as soon as two spots became available.
Ordering was a breeze, though we were a bit thrown by the menu's breadth of options.
While we are fast-food connoisseurs, we don't typically see spaghetti served alongside fried chicken and burgers at American chains. The cashier was extremely friendly and accommodating, even when we came back twice to order more items we previously forgot.
Diners seeking a classic Italian-American take on spaghetti will be surprised by Jollibee's version. As is common in the Philippines, the sauce is more sweet than savoury.
While it wasn't quite to our taste, it delivered on Jollibee's "meatiest, cheesiest, spaghettiest" marketing. The sauce is chock-full of ground beef, chunks of ham, and a hot-dog-esque sausage. It's a better, sweeter version of elementary-school cafeteria spaghetti — strangely comforting.
One of Jollibee's signature dishes is the Chickenjoy fried chicken, which we ordered as a combo alongside the spaghetti. Taste-wise, the closest chicken chain comparison would be Church's. It's fairly tender, but it lacks a flavourful punch and crunch.
What is remarkable, however, is the fiesta palabok noodles. This is a fast-food take on a traditional Filipino noodle dish, consisting of rice noodles covered in a garlicky sauce, crushed pork rinds, shrimp, parsley and a slice or two of hard-boiled eggs.
This is a garlic lover's dream. There's a richness in flavour, yet the dish avoids feeling heavy or dense. This is something unexpected at any fast-food chain, let alone an American chain like McDonald's, and it's well worth the trip. It's the surf and turf we deserve.
Another menu item you wouldn't find at McDonald's is the burger steak. It's essentially a Salisbury steak with a side of steamed rice. It's unceremoniously slathered in brown gravy and somewhat tasteless mushrooms.
It's a tame but safe bet for a fast-food menu — they're already frying up the burgers, so why not throw some gravy and rice on them?
We deeply prefer the patty in a form more familiar to American fast-food fans. Jollibee's Aloha burger marries the best elements of the Whopper and the Big Mac while injecting its own twist: pineapple.
The patty is charred, savoury and juicy. It could easily go head-to-head with the flame-grilled Whopper. It includes a sauce reminiscent of the iconic Big Mac sauce but slightly sweeter. The bacon and pineapple toppings create a delicious play of salty and sweet.
The patty, sauce, cheese, lettuce, bacon and pineapple all combine for one harmonious melody of fast-food burger brilliance. This burger can duke it out with the top American contenders — it's that shockingly good.
Jollibee also shines in the dessert department.
It's hard to take a bite out of the mango peach pie without comparing it to the passionately defended McDonald's apple pie.
This comparison, however, will only serve to flatter Jollibee's dessert; it's deliciously fruity without being syrupy sweet, and it deftly avoids the fake peach flavour you expect. The extra-crispy wonton-style exterior also brings a level of textural satisfaction that the McDonald's equivalent lacks.
The chain's soft serve is simple and elegant, as most soft serve is. We couldn't discern any difference from McDonald's or any chain's icy dessert, but we didn't mind.
The ube pearl cooler is a refreshing take on a traditional Filipino dessert made from purple yams. Yet again, Jollibee's version deftly avoids sugar fatigue by balancing its sweetness.
At the bottom rest little black tapioca pearls, adding a chewy dimension to the beverage.
Finally, there's the halo-halo. This legendary Filipino dessert is a multilevel hodgepodge, but it's a masterpiece. On the bottom are sweetened beans, chickpeas and jello cubes, followed by shaved ice and evaporated milk.
The dessert is crowned with a jewel-like array of ice cream and flan, making it a prime Instagram target.
While it sounds overwhelming, the cacophony of flavors and textures come together to form a beautiful symphony in a plastic cup.
We left Jollibee feeling … jolly. With an incredibly kind staff, reasonable prices and a menu that has both tasty takes on American fast-food classics and dishes that are strong in their own right, Jollibee is everything a fast-food chain should be.
We see now why it has reigned supreme in its home country and we're cheering it on as it expands in the West.
Read more:
• The 37 cheapest brunch spots in London with unlimited booze
• What it's like to travel on the budget airline that flies from New York to London for $69
• Take a look inside the $65 million SoHo loft that could be one of the most expensive apartments ever sold in downtown NYC
Read the original article on Business Insider UK. © 2016. Follow Business Insider UK on Twitter.