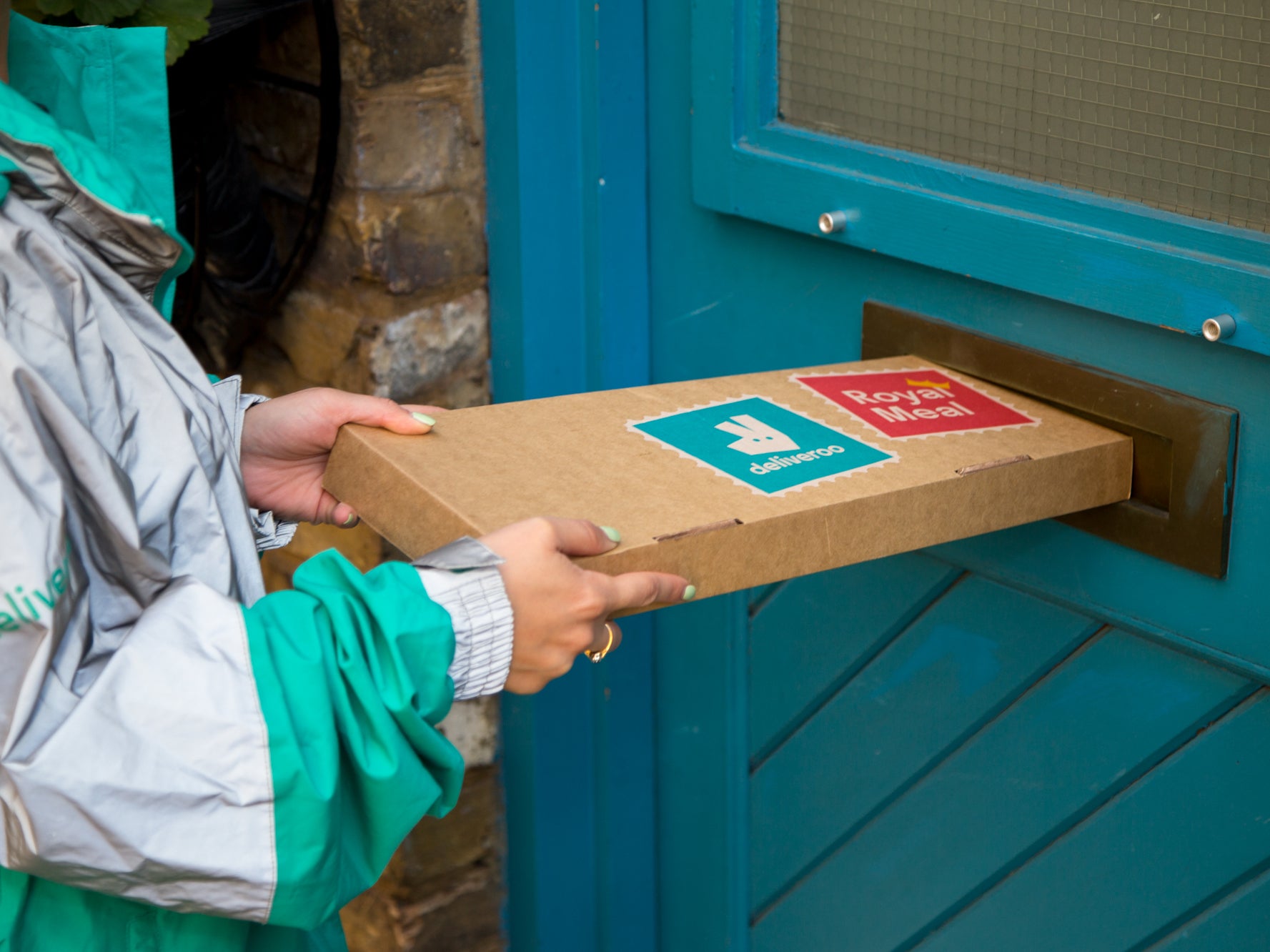 Deliveroo has announced the launch of a letterbox delivery service so that customers don't need to answer the door when indulging in a "duvet day".
The new letterbox delivery service – named "Royal Meal" – is currently being trialled in Manchester with deliveries from cafe Katsouris.
Breakfast sandwiches from the restaurant can now be delivered to customers in recyclable packaging slim enough to fit through a letterbox.
We'll tell you what's true. You can form your own view.
From
15p
€0.18
$0.18
USD 0.27
a day, more exclusives, analysis and extras.
According to the company, the packaging has been designed to ensure that the food which has been ordered doesn't slip out of place upon delivery.
For Manchester residents feeling worse for wear after attending this year's Glastonbury music festival, the launch of the delivery service has come at an apt time.
"Our new delivery option means you're treated like royalty, getting a meal without even uttering a word," said Joe Groves, head of consumer communications at Deliveroo.
"We recognise that some people need a duvet day and to hide in the comfort of their own home, so Royal Meal will still give people what they want – delicious food!"
Richard Katsouris, owner of Katsouris Deli, expressed his excitement over his restaurant being the first to offer Deliveroo customers letterbox food deliveries.
"We'll be the first restaurant in the UK to offer the Royal Meal service to Deliveroo customers, getting our food out to people when they need it most!" Katsouris stated.
"We've all had times when we don't fancy cooking and instead order in, but this new service means you don't even have to answer the door."
The Royal Meal trial is due to take place for a limited time.
Deliveroo has not yet confirmed whether it plans to roll out its letterbox delivery service across the UK.
Earlier this year, it was reported a new autonomous grocery delivery service had been launched in the US.
American supermarket chain Kroger teamed up with robotics company Nuro to announce the launch of the service, which is available in Houston, Texas.
"We've seen first-hand in Arizona how enthusiastic customers are about getting their Kroger groceries delivered by a Nuro self-driving vehicle," said Nuro co-founder Dave Ferguson.
"Texas has been a leader in encouraging self-driving innovation, and we're excited to help deliver that future for Houston — a dynamic, diverse and welcoming metropolitan city that we're excited to soon explore and serve with this autonomous delivery service."