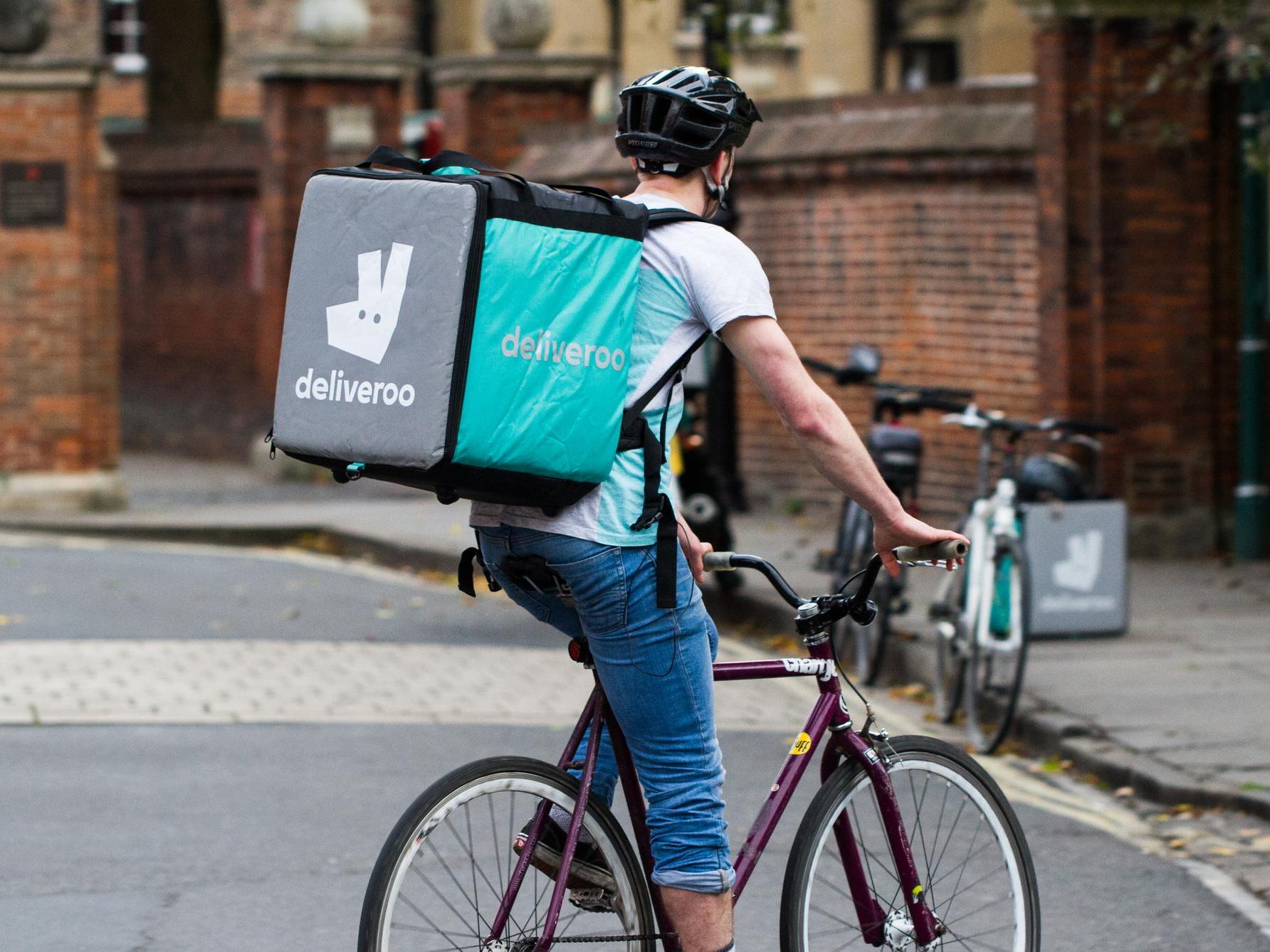 A TV advertisement for Deliveroo has been banned for incorrectly suggesting the food delivery company could deliver to any area in the UK.
The advertisement, which aired in March, depicted people ordering and receiving food via Deliveroo's app in unusual places, such as an underground tunnel.
One scene from the advertisement showed an astronaut receiving a delivery in space.
We'll tell you what's true. You can form your own view.
From
15p
€0.18
$0.18
USD 0.27
a day, more exclusives, analysis and extras.
The implication that Deliveroo could deliver anywhere was furthered by a voice-over that stated: "Order what you want; where you want; when you want it".
While the advertisement did include on-screen text that read "some restrictions apply", watchdogs deemed the ad's fundamental message misleading after receiving 22 complaints from viewers who could not access Deliveroo in their area.
In response to the complaints, Deliveroo's parent company, Roofoods, said its advertisement was not supposed to be representative of real life but reflect the message that the firm could deliver to various everyday locations, such as a friend's house or the office.
The company argued that the "some restrictions apply" note was enough to clarify that Deliveroo could not deliver in certain locations and encouraged users to check their app to see whether their area was covered before making any purchases.
But the Advertising Standards Authority (ASA) ruled that without any further explanation, viewers would likely take the claim "where you want" literally and believe they could in fact order Deliveroo anywhere.
"Because we considered the ad suggested delivery was unrestricted throughout the UK when that was not the case, we concluded that it was likely to mislead," the ASA stated.
Meanwhile, a Deliveroo spokesperson said the company has plans to expand its catchment area.
"Deliveroo designed a playful advert to show that, through our service, people are able to order food to a wide range of places, whether home or work, for a range of occasions," they said.
"The company took steps to make sure this wasn't misleading, including by stating that restrictions apply and by having the advert cleared by specialists.
"We know some will be disappointed that their local area isn't currently served by Deliveroo, but we are expanding rapidly across the UK and will be coming to their town or city soon."