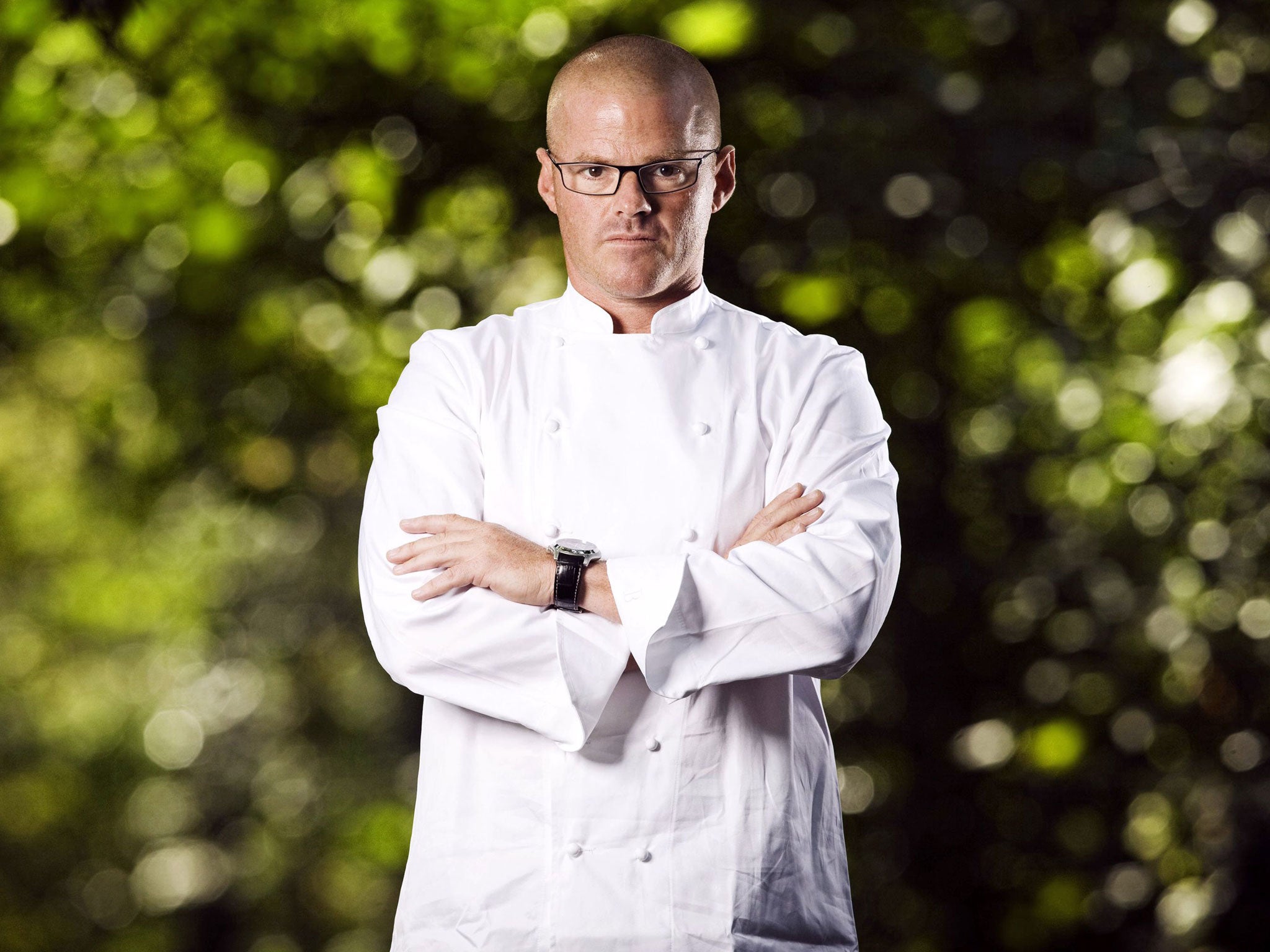 A chef is suing Heston Blumenthal's The Fat Duck restaurant for more than £200,000 after sustaining a chronic wrist injury.
Sharon Anderson, a 28-year-old chef from Letterkenny, Co Donegal, Ireland, worked at Blumenthal's Michelin-star restaurant in Bray, Berkshire from June 2014 until November 2015.
The pastry chef said she was left with a repetitive strain injury (RSI) in her wrist after being made to make thousands of chocolate playing cards, use tweezers to place 400 sweets into small bags and create hundreds of whisky wine gums as part of her work.
We'll tell you what's true. You can form your own view.
From
15p
€0.18
$0.18
USD 0.27
a day, more exclusives, analysis and extras.
Ms Anderson is now suing The Fat Duck Ltd for making her carry out tasks which were "too fast, arduous and repetitive for her", and which she said led to her suffering from depression and anxiety.
The restaurant denies being at fault for the chef's injury, saying that her work was common for the form of patisserie that is practised in other "fine dining restaurants".
The documents detailing the extent of Ms Anderson's injury, which she said has stopped her from working since leaving the restaurant, were lodged with London's High Court by her lawyers.
They outlined how Ms Anderson began at The Fat Duck as a commis chef for a six-month period, which involved carrying out high-pressure food preparation tasks that required manual dexterity.
Ms Anderson explained that she would spend four hours from 7am placing individually wrapped sweets into cellophane bags, before creating chocolate playing cards from 11.30am until 4pm.
The chocolate playing cards were made in metal and plastic moulds, which weighed over a kilogram and could create 12 cards at a time. When completed, the moulds would weigh around two kilograms.
Ms Anderson said that she aimed to create 180 chocolate playing cards a day.
"The process had to be carried out under time pressure as it had to be completed before the chocolate set in each mould," the chef's barrister, Charles Robertshaw, said in court papers.
Ms Anderson was later tasked with creating around 550 whisky wine gums a day in a two-hour period.
In January 2015, the chef moved to Melbourne, Australia with The Fat Duck restaurant while its premises in Bray, Berkshire were being refurbished.
She said that while her work shift continued in a similar format, she felt under pressure to handle even more chocolate moulds, as the chocolate cards would melt at a faster rate in the warmer climate.
"By 23 June 2015, the pain had become significant and on this date she visited a physiotherapist who advised her that the pain was being caused by her long hours and repetitive work," said Mr Robertshaw.
Medical professionals later discovered that Ms Anderson had suffered a torn ligament in her left wrist, although she no longer feels as much pain in her forearm.
However, as detailed in the court documents, the pastry chef still suffers "significant wrist pain" when carrying out daily, manual tasks such as driving and cooking.
While Ms Anderson's lawyers, from Letterkenny, Co Donegal, said The Fat Duck did not permit the chef enough time to rest and "required her to work under time pressure throughout the day", the restaurant claimed she was given lighter duties when she complained about making chocolate patisserie.
Defence lawyers argued that the work Ms Anderson carried out is standard in the world of haute cuisine, and is not known to trigger "upper limb disorder".
The lawyers also stated that the pastry chef filed her claim too late after learning she had a potential claim against the restaurant.
Judge John Leslie, of the High Court, was told more medical tests are needed in order to learn exactly what Ms Anderson's injury is and to validate her claim.
"In view of her condition, it's quite difficult for her to find employment," her solicitor, David Pool, told the court, adding that Ms Anderson "can't work as a chef at the moment".
The case will return to court in 2020.