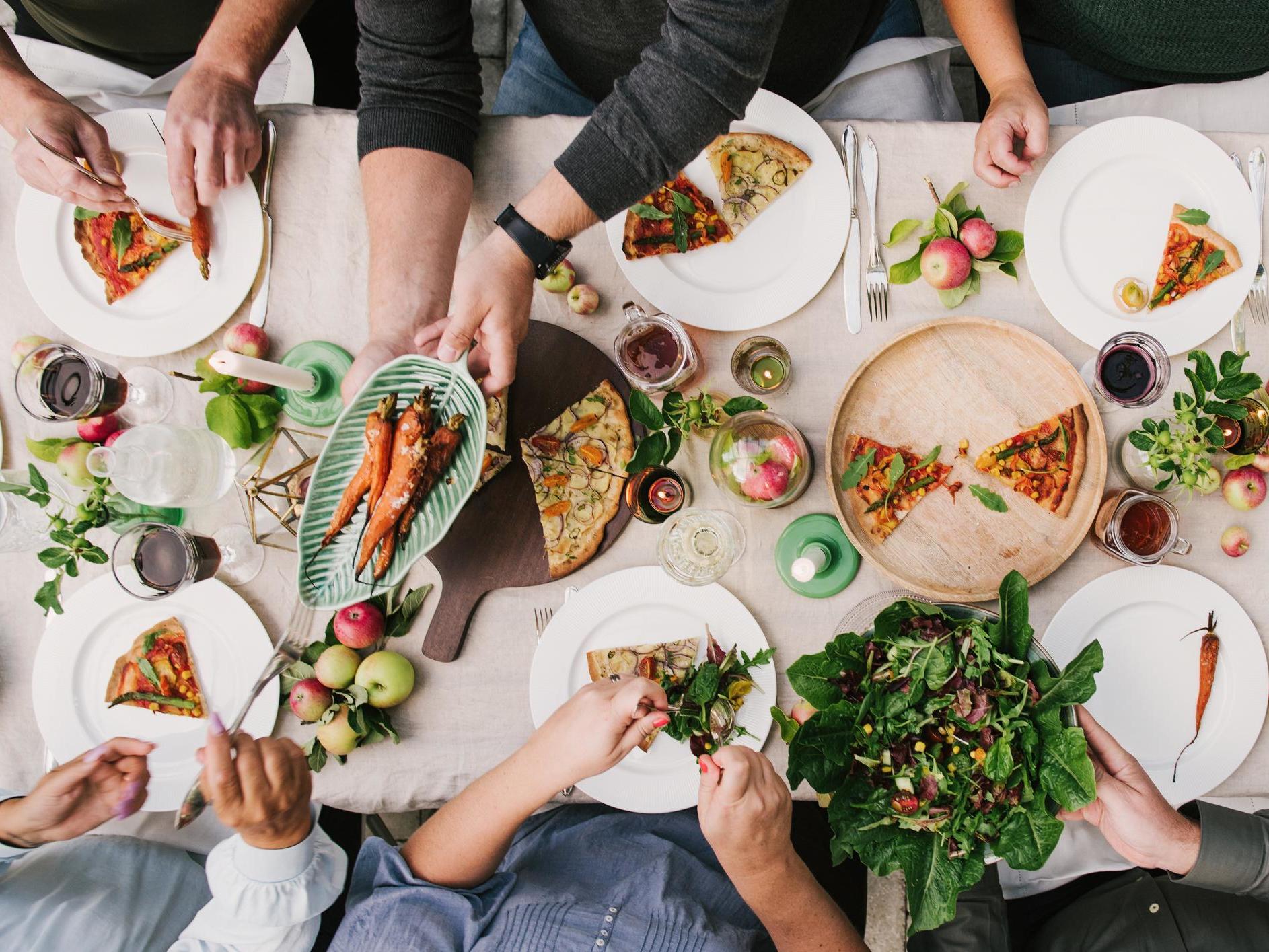 Cambridge University has significantly reduced its food-related carbon emissions since removing beef and lamb from its menus.
In 2016, the leading academic institution vowed to ditch red meat altogether from its campus food offerings in favour of more plant-based dishes.
The measure was implemented as part of the Cambridge's Sustainable Food Policy, which also saw the university focus on only offering fish which they deemed to be sustainably sourced.
We'll tell you what's true. You can form your own view.
From
15p
€0.18
$0.18
USD 0.27
a day, more exclusives, analysis and extras.
According to a new report conducted by the university's in-house catering service, University Catering Service (UCS), Cambridge's catering team has cut its overall carbon emissions by 10.5 per cent as a result of the switch.
UCS caters for 14 outlets across the university campus and more than 1,500 hospitality events each year.
The report, titled Our Sustainable Food Journey, found that the reduction in carbon emissions comes amid an increase in the amount of food purchased.
UCS also recorded a 33 per cent reduction in carbon emissions per kilogram of food purchased and a 28 per cent reduction in land use per kilogram of food purchased.
In order to make the increasing number of vegan options appeal to the university's community, chefs were provided special plant-based cookery classes.
Vegan and vegetarian options were also strategically placed in the canteen in order to encourage customers to buy them over the remaining meat options (pork and chicken).
How the dishes are labelled is important too, says catering manager Paula White.
"If you go to most restaurants, they'll put a 'V' for vegetarian or label something as vegan. We didn't do that, we just put what's in it. You use your eyes, your nose. If you look at something and think 'Wow, that looks good', you're not first of all thinking 'Is there beef in that?"
Nick White, head of the UCS, added that while sacrifices had to be made in order to implement the changes, it has "been absolutely the right thing to do".
"Sustainability is extremely important to our students and staff and we wanted to ensure that we were not only responding to their needs, but pushing what was considered possible in a catering environment," he added.
The UCS was advised on how to make the changes to its menus by Andrew Balmford, professor of Conservation Science at the University of Cambridge.
"The University's catering managers have, in a very short time, dramatically reduced the environmental footprint of their operation by removing ruminant meat from its menus, lowering food waste and eliminating unsustainably harvested fish – while simultaneously increasing sales and profit," he said.
"It is hard to imagine any other interventions that could yield such dramatic benefits in so short a span of time."
The environmental impact of global meat production is well documented, with a recent report calling for the population to adopt a "flexitarian diet" and eat meat less than once a week in order to reduce their carbon footprint.