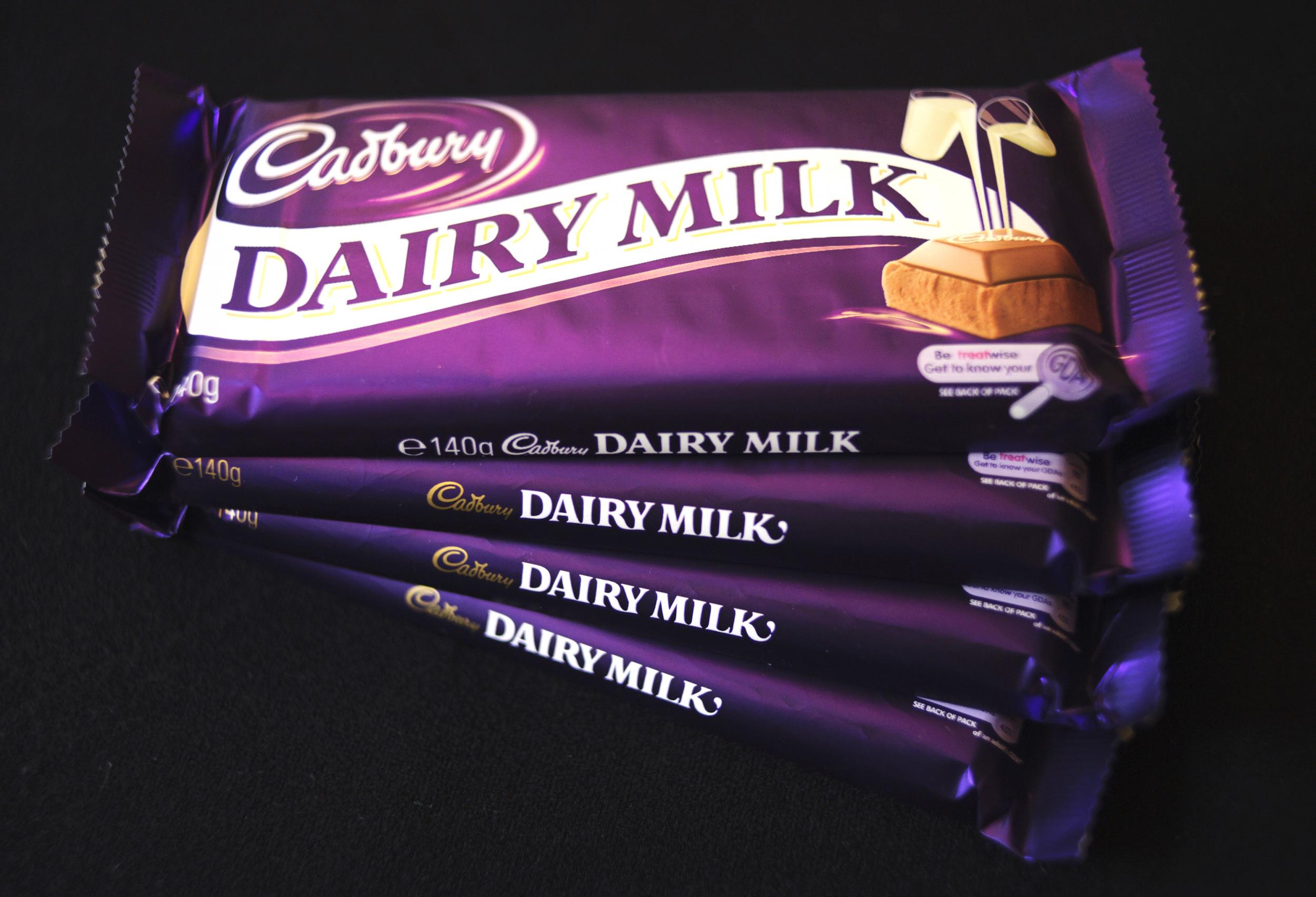 The makers of Cadbury have announced they plan to reduce the number of calories in their chocolate bars to under 100 in a bid to tackle the obesity crisis in the UK and Ireland.
On Monday, US confectionery company Mondelēz International revealed it will introduce a 100 calorie cap on products including Cadbury Fudge, Cadbury Curly Wurly, Cadbury Chomp and Barny by the end of 2020.
Cadbury Mini Fingers and Cadbury Animals will be under 100 calories from as early as early as next month.
We'll tell you what's true. You can form your own view.
From
15p
€0.18
$0.18
USD 0.27
a day, more exclusives, analysis and extras.
The company also aims to implement the change to Oreo Mini snack packs and Freddo Face Cakes during 2021.
Mondelēz International said the move will remove billions of calories from the market.
Speaking about the calorie cap, Louise Stigant, UK managing director at Mondelēz International, said: "We want to play our part in tackling childhood obesity and are focusing on the areas where we can make the greatest impact. Our brands have been around for hundreds of years and play a special role in people's lives as treats to be enjoyed in moderation.
"We want to support parents when they choose to give their children a treat and introducing this calorie cap will make it simpler for them to find a treat under 100 calories that children will enjoy."
It is unknown whether the 100 calorie cap will result in reduced recommended retail prices (RRP).
"In order to make the calorie reduction, we have taken the decision to slightly decrease the size of the products to achieve the calorie threshold," a spokesperson for Mondalez International tells The Independent.
"In the case of Cadbury Mini Fingers and Cadbury animals snack packs, the individual pack sizes have decreased slightly, however we have added an extra bag into the multipack offering to ensure we are still offering great value for money to our consumers."
The news comes weeks after Cadbury released a new version of its Dairy Milk chocolate bar which contains 30 per cent less sugar as part of the confectionery industry's growing efforts to respond to the obesity crisis.
The sugar content was reduced from 56g per 100g in the original bar to 39g per 100g in the new version.
The confectionery company described its latest product launch as the "most significant innovation in the brand's history", which is now on sale nationwide in both a small tablet and single bar.
Mondelēz International also recently launched Maynards Bassetts Wine Gums with 30 per cent less sugar and plans to launch Jelly Babies with 30 percent less sugar later this year.
Last year, Public Health England (PHE) said obesity had become "the norm" and told restaurants, retailers and manufacturers they need to cut a fifth of calories from popular foods by 2024.
If the food industry failed to take action, the organisation said it would be prepared to ask the government to introduce legislation.
The health body estimated some overweight and obese boys are consuming up to 500 additional calories a day compared to their normal weight peers. Girls were consuming almost 300 extra.
Food companies could cut calories by changing ingredients, reducing portion size and altering marketing strategies, PHE said.
Earlier this year, Leeds became the first city in the UK to report a reduction in childhood obesity after introducing mass parenting lessons on how to be stricter.
The city-wide initiative, which saw parents follow an eight-week programme on how to "take charge" and set boundaries for their children, was linked to a significant drop in obesity levels.
The scheme, which costs councils £50 per family, is aimed particularly at lower income areas, with lessons given to around 6,000 families in Leeds.
In light of the initiative, a new study by Oxford University revealed that while obesity rates among five-year-olds in England remained unchanged between 2013-4 and 2016-7, at around 9.4 per cent, rates in Leeds dropped to 8.8 per cent over the same period.