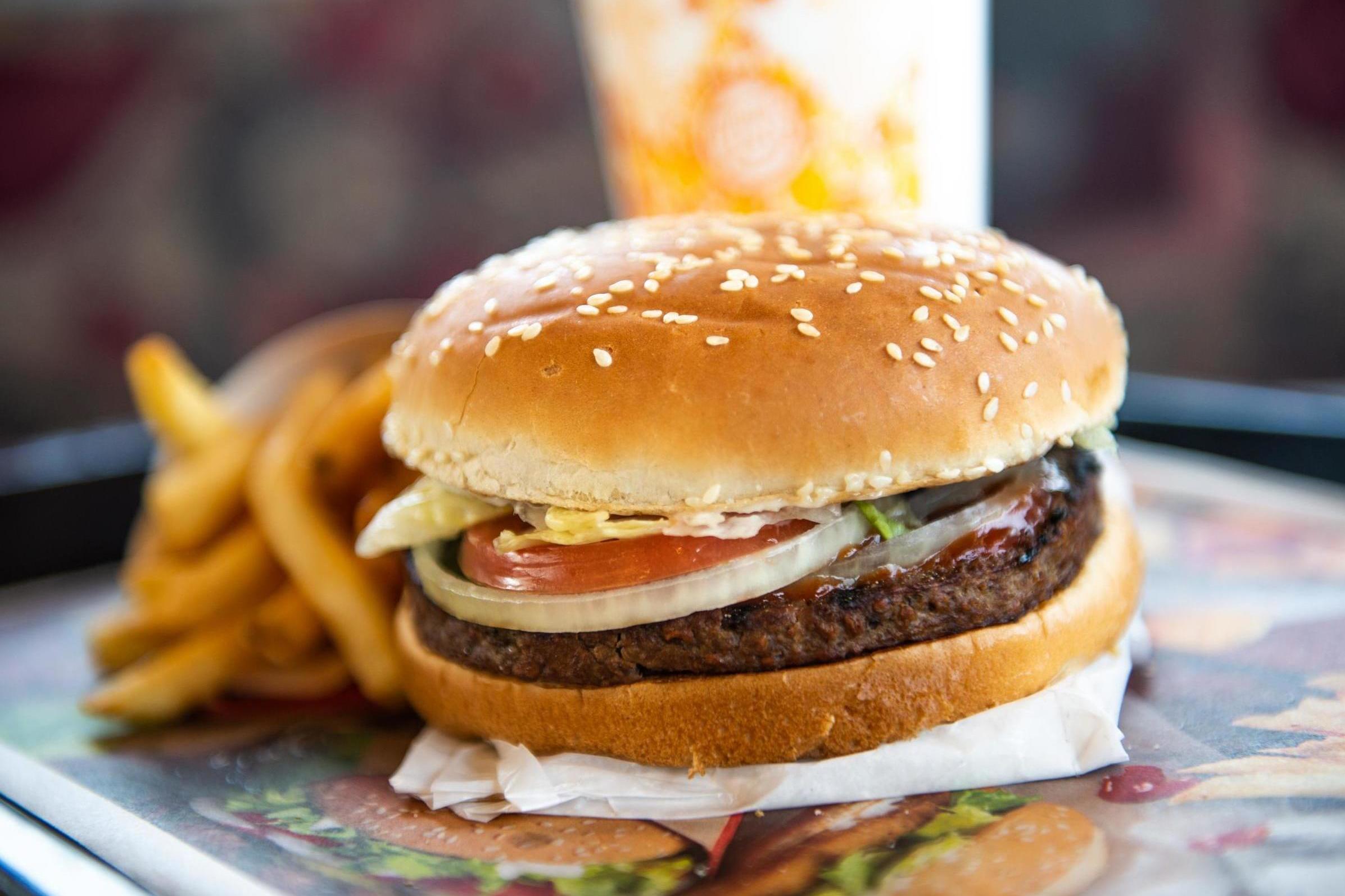 Burger King has announced it will be making a vegetarian version of its Whopper burger available across the US later this year after a limited release was a success.
Earlier this month, Burger King trialled an Impossible Whopper using a plant-based burger from Impossible Foods.
According to a spokesperson from Burger King's parent company Restaurant Brands International who spoke to CNN, the test, which took place in St Louis, Missouri, "went exceedingly well".
We'll tell you what's true. You can form your own view.
From
15p
€0.18
$0.18
USD 0.27
a day, more exclusives, analysis and extras.
Because of the burger's success, the brand said it would be expanding the availability of the Impossible Whopper "in the very near future," with the goal of making it available nationally by the year's end.
The Impossible Whopper is nearly identical to the fast-food chain's Whopper except for the fact it is meatless – a difference many customers were unable to identify during a taste test.
Of the initial release of the vegetarian version, Burger King's North America president Christopher Finazzo said: "We wanted to make sure we had something that lived up to the expectations of the Whopper.
"We've done sort of a blind taste test with our franchises, with people, in the office, with my partners on the executive team, and virtually nobody can tell the difference."
According to Finazzo, the product was designed to cater to customers looking to introduce healthier alternatives into their diets – by giving "somebody who wants to eat a burger every day, but doesn't necessarily want to eat beef everyday, permission to come into the restaurants more frequently".
The vegetarian variation of the Whopper has 15 per cent less fat and 90 per cent less cholesterol than a regular Whopper.
In addition to the health benefits, the success of the Impossible patty, which is sold in 5,000 restaurants nationwide, is partly due to the burger's ability to "bleed" like a regular meat patty.
As a Whopper, the Impossible burger comes complete with a sesame seed bun, mayonnaise, lettuce, tomato, pickles, ketchup, and sliced onion.