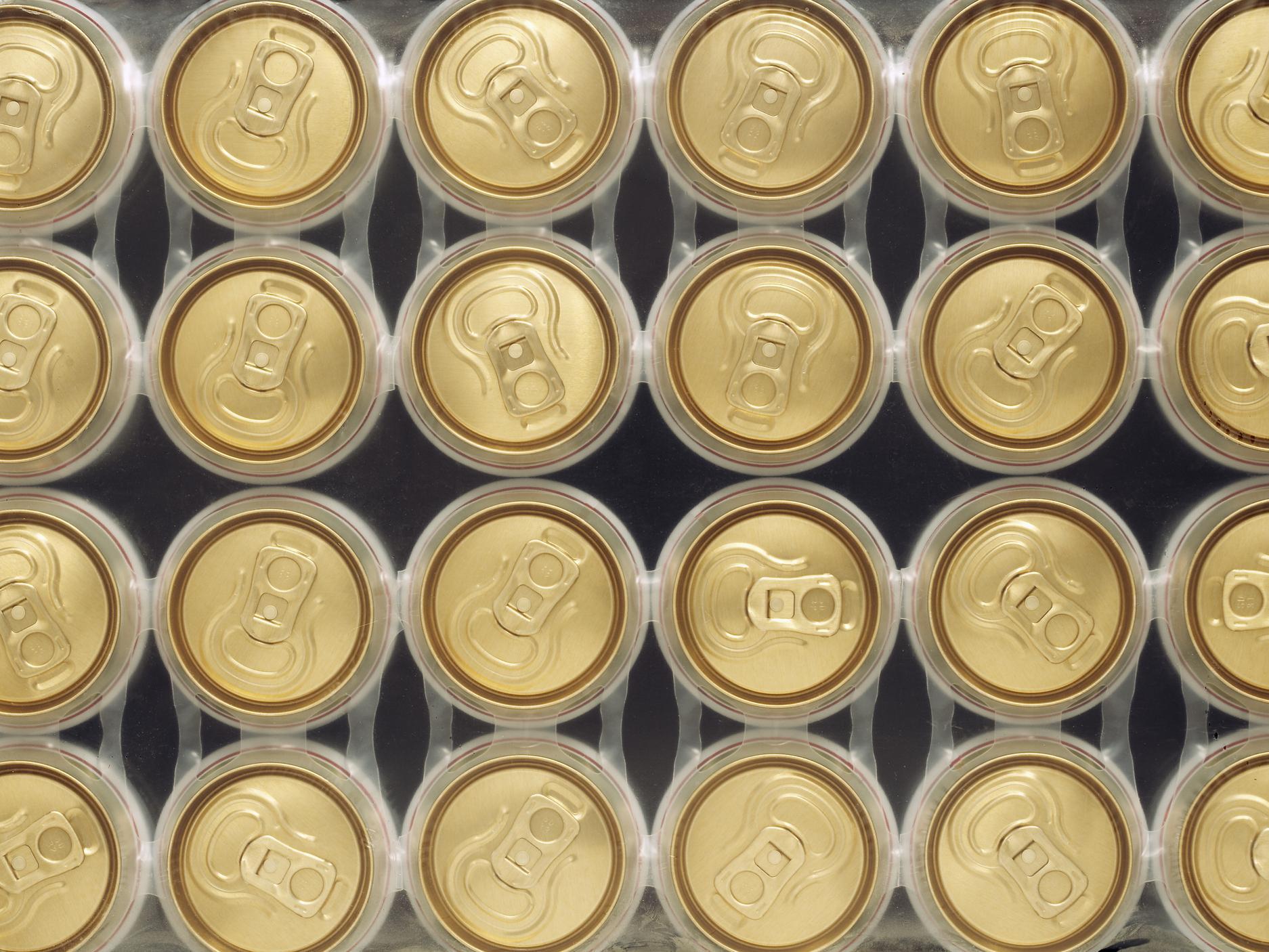 The Budweiser Brewing Group has announced plans to phase out single-use plastic pack rings from its entire range of UK beers by the end of 2020.
The company, which owns best-selling brands such as Budweiser, Beck's, Corona and Stella Artois, is spending £6.3m on upgrading its production facilities in the UK to help provide alternatives to single-use plastic, including recyclable paperboard, wraps and boxes.
It is hoped the initiative will have a "significant impact" on the amount of plastic on supermarket shelves, with bosses estimating the switch will help eliminate 850 tonnes of plastic each year – the same weight as 425 black cabs, 67 double-decker buses or 10 blue whales.
We'll tell you what's true. You can form your own view.
From
15p
€0.18
$0.18
USD 0.27
a day, more exclusives, analysis and extras.
This includes the removal of 250 tonnes of plastic rings used to keep packs of beer cans together and 600 tonnes of shrink film, which is mostly used to hold trays when shipping.
Paula Lindenberg, the president of Budweiser Brewing Group UK & Ireland, said that while the brand is proud of the work it has already done so far, it realised more needed to be done to address the issue of single-use plastics.
"This announcement ensures that the UK's favourite beers will soon come in recyclable paperboard packaging, so consumers can make even better choices each time they shop," Lindenberg said.
"This is another important step towards a more sustainable future, as we move towards brewing our biggest beer brands with 100 per cent locally-sourced barley and 100 per cent renewable electricity from solar power."
Rebecca Pow, environment minister, added that television programmes have helped to shine "a harsh spotlight on the devastating impact plastic pollution has on our world" and praised the brewing company for helping to make progress.
"We can't turn the tide on plastic pollution alone so I'm hugely encouraged to see a major company like Budweiser Brewing Group UKI making substantial investment in green technology to significantly cut its use of plastic by over 850 tonnes a year, the equivalent weight of 67 double decker buses."
Budweiser isn't the only drinks company looking to ditch plastic packaging.
Last week, Coca-Cola announced it was planning to remove plastic shrink wrap packaging from multipacks of its soft drink cans and replace them with 100 per cent recyclable cardboard.
The new cardboard multipacks will be introduced on four, six and eight packs of cans across all brands in western Europe, including Coca-Cola, Diet Coke, Dr Pepper, Fanta, Lilt and Sprite.
Jon Woods, general manager of Coca-Cola Great Britain said: "All of our cans are 100 per cent recyclable, but we know it's not easy for consumers to recycle the plastic shrink-wrap from our multipacks.
"By replacing shrink-wrap with cardboard, we are making it easier for consumers to recycle the packaging after they've enjoyed our drinks. We're taking action wherever we can to ensure we're removing unnecessary packaging and making sure all of our packaging is as sustainable as possible."