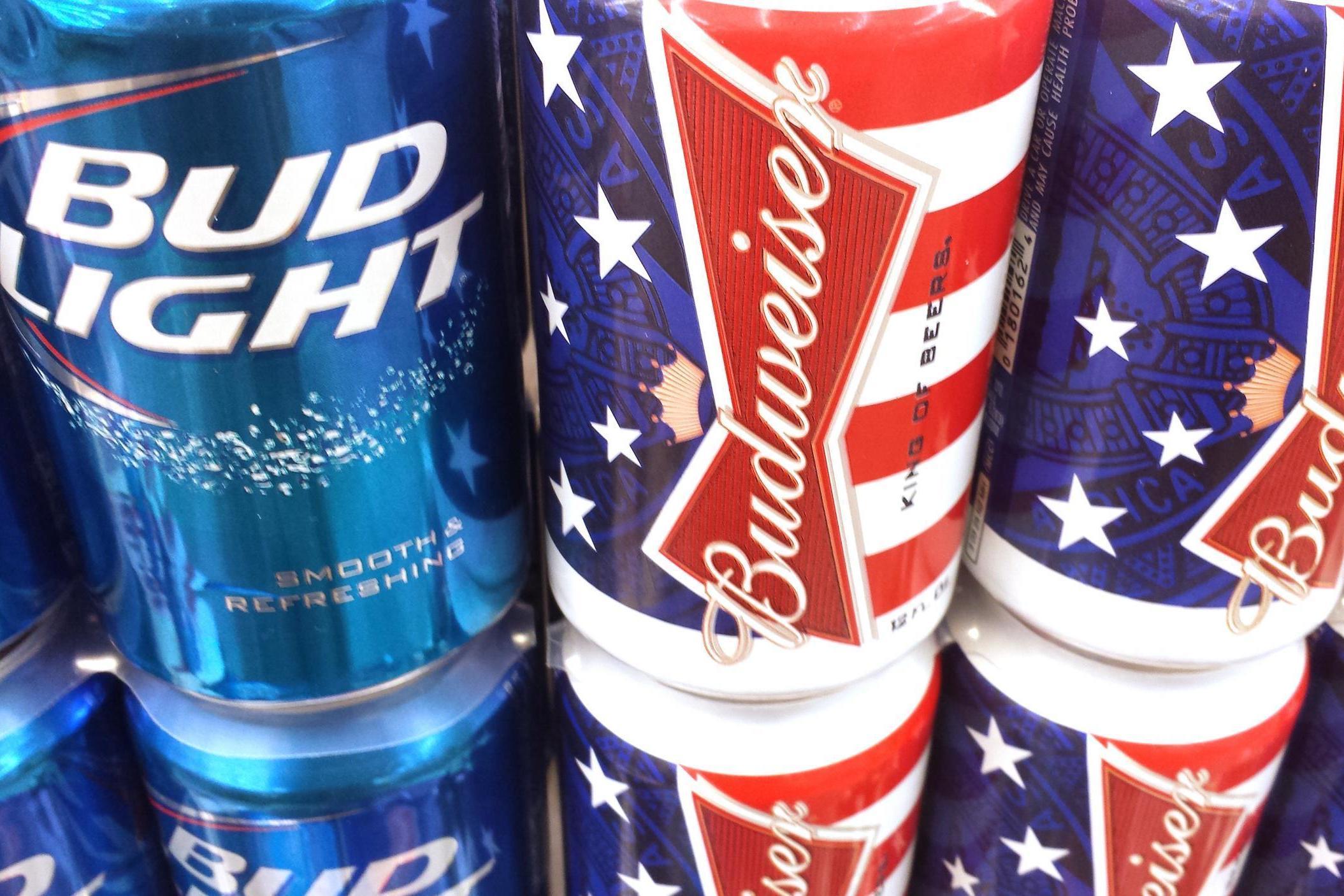 An ongoing legal battle between two rival beer companies has escalated after one accused the other of obtaining its secret recipes.
On Thursday, Anheuser-Busch InBev, the makers of Budweiser, filed a lawsuit against MillerCoors on the basis that the competitor had obtained "precise recipes" for its beers Bud Light and Michelob Ultra.
In court documents outlining the lawsuit, Anheuser-Busch claims current employees sent information regarding the recipes for Bud Light and Michelob Ultra to a former Anheuser-Busch employee who now works at MillerCoors, according to CNN.
We'll tell you what's true. You can form your own view.
From
15p
€0.18
$0.18
USD 0.27
a day, more exclusives, analysis and extras.
The recipes, which the Budweiser brewers describe as "extremely valuable" and which reportedly include specific mixes of "hops and barley", were allegedly printed out and texted to the MillerCoors employee around the time of the Super Bowl.
According to CNBC, some of the questions asked by the former employee included whether corn syrup was used in the brewing process.
The filing comes after MillerCoors filed a lawsuit against Anheuser-Busch in March, after Anheuser-Busch shamed the rival company for using corn syrup in its beers during its Super Bowl commercial.
In the original lawsuit, MillerCoors said the ads were "false and misleading". In May, a federal judge ordered Anheuser-Busch to stop using language related to corn syrup in its advertising – and in September, a judge told Anheuser-Busch that it could no longer use the phrase "no corn syrup" on its packaging.
With the new lawsuit, Anheuser-Busch are asking for punitive damages against MillerCoors, in addition to the return of the secret recipes.
However, MillerCoors has downplayed the allegations, and accused the rival brewer of attempting to transfer attention away from themselves.
"MillerCoors respects confidential information and takes any contrary allegations seriously, but if the ingredients are a secret, why did they spend tens of millions of dollars telling the entire world what's in Bud Light?" a MillerCoors spokesperson told CNN. "And why are the ingredients printed on Bud Light's packaging in giant letters?
"Anheuser-Busch has lost three major federal rulings in this case and now they are simply trying to distract from the basic fact that they intentionally misled American consumers."
The Independent has contacted Anheuser-Busch and MillerCoors for comment.