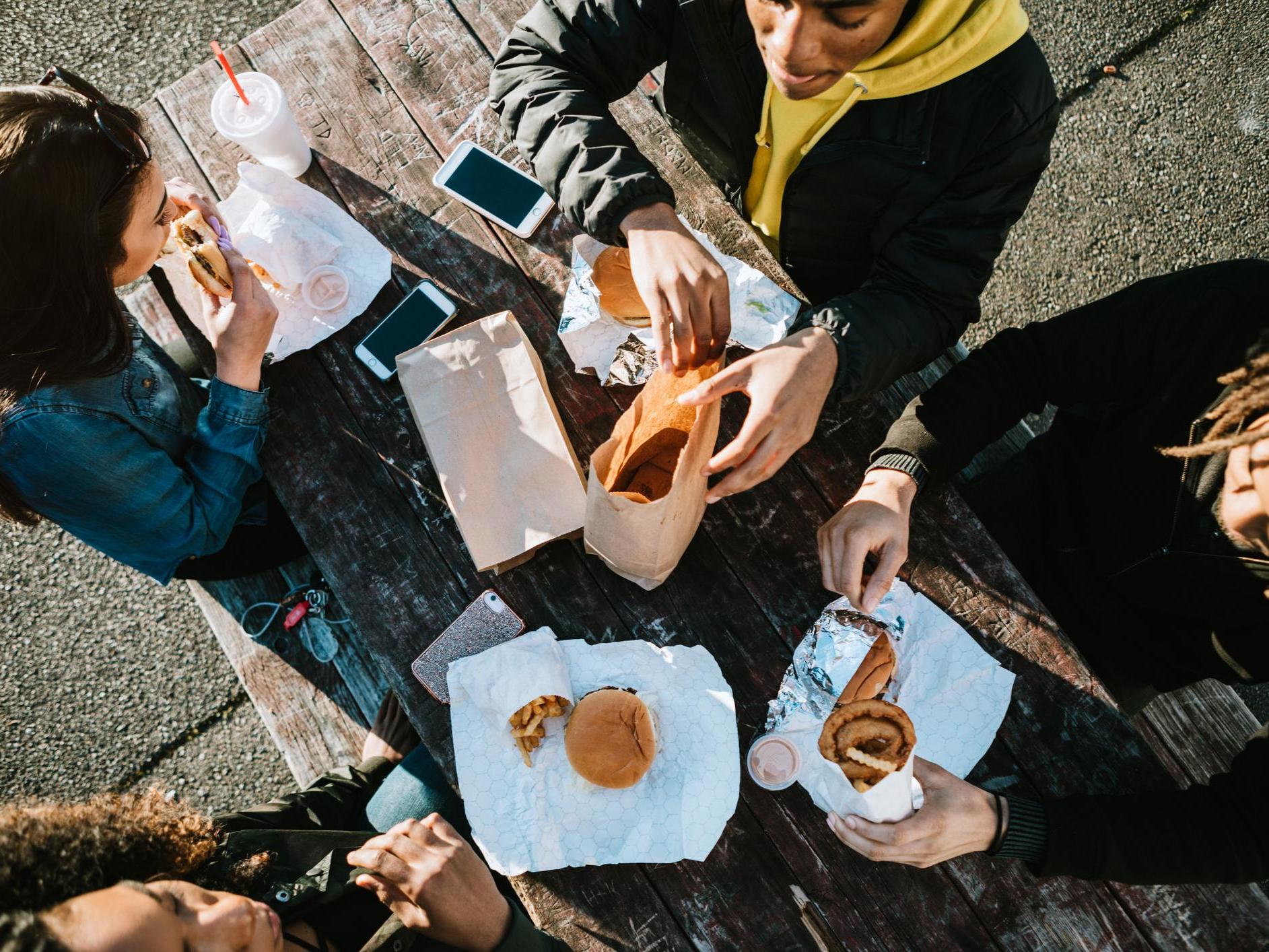 Collecting your A-level results is one of the most nerve-wracking things any teenager will ever have to do.
Thank goodness, then, that companies continue to dish out freebies to students at this time of year to mark the momentous occasion.
Regardless of whether you're celebrating or commiserating on Thursday, there's joy to be found at various dining establishments, such as Nando's and KFC, that have created special deals for those receiving their A-level results.
We'll tell you what's true. You can form your own view.
From
15p
€0.18
$0.18
USD 0.27
a day, more exclusives, analysis and extras.
From complimentary chips to free ice cream sundaes, read on for our roundup of the best food and drink deals this A-level results day.
Nando's
Nando's is selling itself as a "shoulder to cry on" this results day, offering students a free quarter of chicken or a starter – named "Firestarter" at the chicken chain restaurant – so long as they can show staff a copy of their results along with a form of ID.
Among the list of Firestarters at Nando's is halloumi sticks, peri-peri nuts, houmous with peri-peri drizzle and red pepper dip.
KFC
This A-level results day, KFC is offering students a free snackbox complete with fried chicken and chips.
In order to claim the freebie, students must already be registered with discount website Student Beans and have downloaded the KFC Colonel Club app. Then it's a case of adding your Student Beans ID number to your KFC account and heading to your nearest branch.
Then in order to finally get your hands on your free snackbox, customers must purchase a Krushem (£1.99), one of the chain's famous creamy milkshakes.
Bella Italia
The Italian food chain is offering students a free sundae on A-level results day with the purchase of any main meal. Flavours on offer include rocky road, eton mess and banoffee.
Those seeking a pizza and pasta fix can also enjoy half price of any of Bella Italia's classic dishes, such as spaghetti carbonara and pepperoni pizza.
Sundaes are only available to students who can show a copy of their A-level results but the 50 per cent pizza and pasta offer is available to anyone with a valid student ID.
Frankie & Benny's
The family chain restaurant is offering A-level students a free main meal on results day if they buy a pint of Budweiser or a bottle of Coca Cola.
The offer is valid on 10" pizzas, pastas (excluding risotto), and several burgers, including the classic beef, classic cheese, classic chicken and the smoky beet.