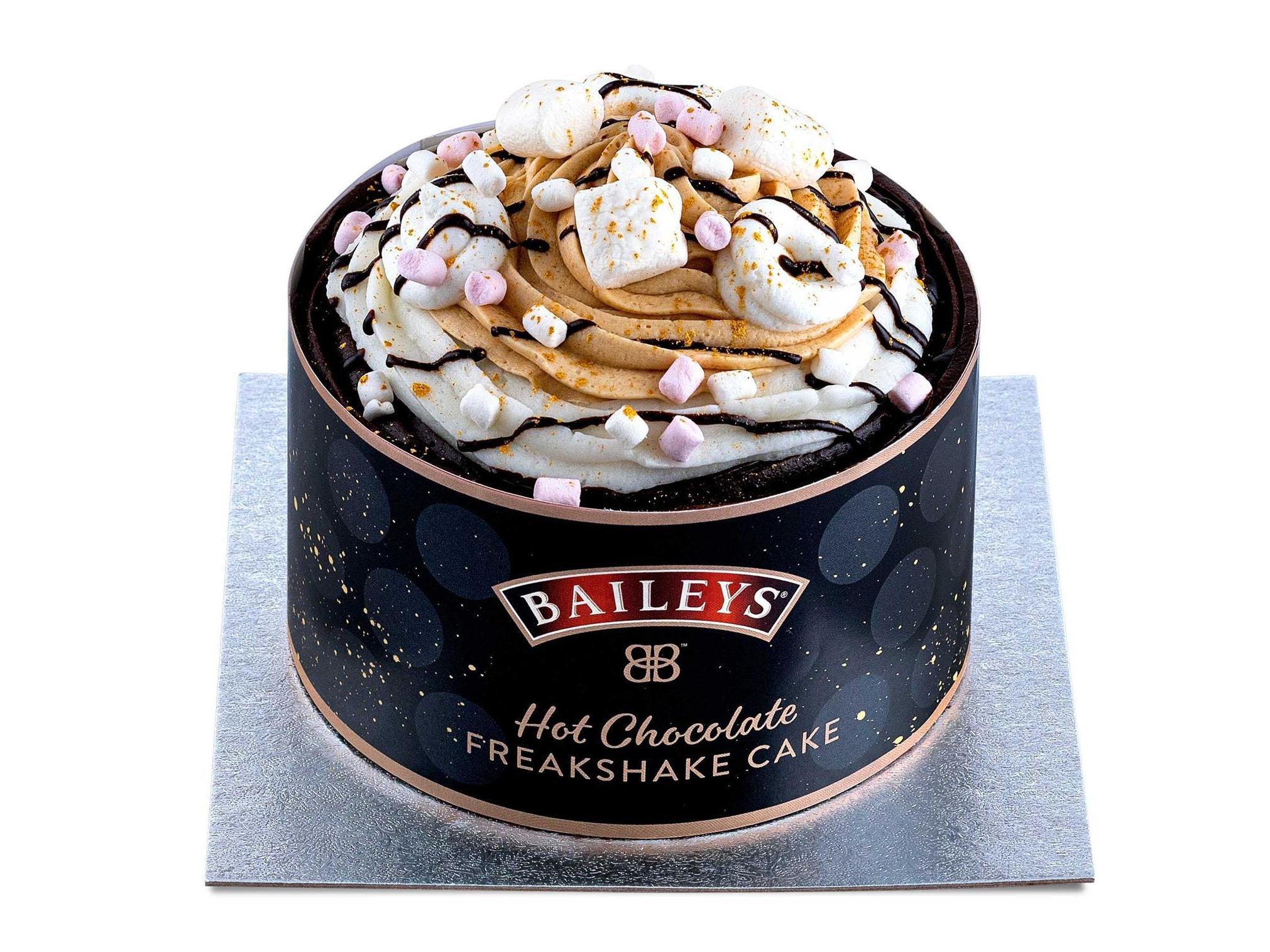 Baileys has announced the launch of a brand new flavour of the popular Freakshake cake it debuted last year as part of its winter menu.
The 2019 update on the indulgent treat is a hot chocolate version, described as chocolate cake, filled with boozy Baileys Original Irish cream and topped with a thick layer of chocolate sauce, frosting and mini marshmallows.
Also added to the Baileys line-up for winter are brand new salted caramel mini cupcakes.
We'll tell you what's true. You can form your own view.
From
15p
€0.18
$0.18
USD 0.27
a day, more exclusives, analysis and extras.
The bitesize sweet snacks will comprise of a chocolate sponge coated with Baileys salted caramel frosting and an additional caramel drizzle to boot.
While the full-sized Baileys Hot Chocolate Freakshake is only currently available in Asda, Tesco and Sainsbury's for £12, the Salted Caramel Mini Cupcakes will be stocked in all major supermarkets for £4 a pop.
The cake is inspired by the Freakshake dessert trend, a food fad that sees ordinary milkshakes topped high with cake, ice cream and sweets.
The dessert first made the transcontinental journey from Australia in 2016 and quickly took over the UK high-street.
But last year campaign group Action on Sugar lobbied the government to ban any milkshakes that exceeded a 300kcl limit per serving after discovering that some freakshakes contained up to 39 teaspoons of sugar per serving.
Adults are recommended to consume no more than seven teaspoons of sugar per day, or 30g.
The Baileys Freakshake cake is listed as providing 18 servings, with 1/16th of the cake containing 19.5g of sugar.