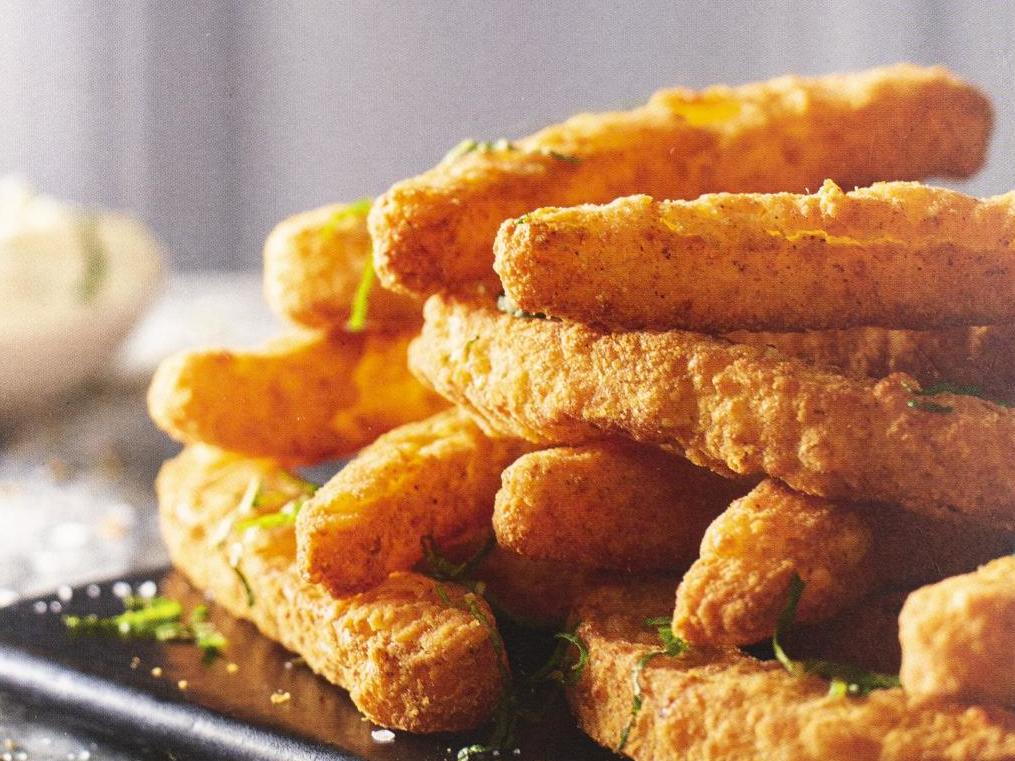 If you're planning on stocking up on Aldi's halloumi fries for the bank holiday weekend, you might want to rethink your shopping list.
Last week, the German supermarket chain announced it was bringing back its hugely popular frozen halloumi fries after their sell-out success last year.
However, given the growing interest in the product, known as Specially Selected Golden & Crispy Specially Selected Halloumi Fries, Aldi is currently restricting the number of boxes people can purchase.
We'll tell you what's true. You can form your own view.
From
15p
€0.18
$0.18
USD 0.27
a day, more exclusives, analysis and extras.
To avoid running out of the product due to increasing demand, several Aldi stores across the UK are prohibiting customers from buying more than two boxes of the fries at one time.
Speaking about the restriction, a spokesperson from Aldi told The Independent: "Our halloumi fries are proving incredibly popular once more, and as a result a small number of stores may limit customers to two boxes to ensure that as many customers as possible have a chance to enjoy them."
The supermarket took a similar decision last year amid rising customer demand.
At the time, several Twitter users took umbrage with the lack of stock of the fries in stores across the UK.
"Has anyone managed to get those Halloumi fries from Aldi yet??" tweeted on user.
Another added: "Update on my halloumi fries situation: I have now been to 4 Aldi's and still no luck finding them."
"Went to get halloumi fries in Aldi and it was the only section of the freezer that was completely empty," one commented
The halloumi fries are currently being sold in 190g boxes which cost £2.29, which is a 30p mark-up from last year's price.
The product is described by the supermarket as being "made with scrumptiously soft – and salty – halloumi cheese from Cyprus and a lightly seasoned coating making them the perfect side or snack for sharing".
Customer Matt Wells recently travelled 40 minutes to visit his nearest Aldi branch after learning the fries were back in stock at the supermarket.
However, Wells says he was told by staff at the Kent branch of the shop that they were only allowed to buy two of the four packs they intended to purchase.
In an interview with the Sun, the 26-year-old says there were no signs in place informing customers of the restriction and that they persuaded the store manager to allow them to buy all four boxes, arguing that they were each buying two packets each.
Following the incident, Wells said he will no longer shop at the supermarket.
"I visit Aldi once a month and spend over £100 a month but since this incident I will no longer visit the brand and take my money elsewhere, where I will receive better customer service and signs where it states if there's a limit per product per customer," he told the publication.
Aldi's halloumi fries will be on sale until mid-September.